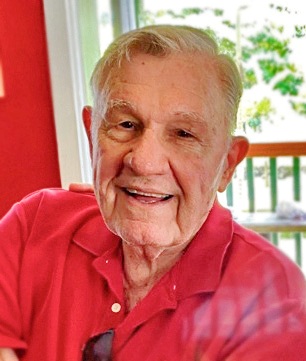 Gregory John Trifonovitch was a master storyteller and linguist, known for his big heart, hospitality and cross-cultural expertise. He lived an incredible life spanning multiple countries, cultures and languages, but his home for more than 50 years was Hawai'i. Greg spoke seven languages and had a way of engaging and endearing himself to just about anyone he met. He was born in Palestine in 1936, of Russian and Macedonian parents John Gregory and Catherine. He described a rough childhood as a kind of misfit, as he was neither Jewish nor Arab. In high school, he worked in Tiberius as a waiter and tour guide for American tourists, including the couple who eventually brought him to the United States. He enlisted in the Army during the Korean War and earned his U.S. citizenship in a foxhole, then brought his family to America with the help of President Eisenhower and Senators Dirksen and Douglas.

He earned a bachelor's degree in anthropology and physical education from Wheaton College. He also met his wife, Beverly Jean Graham, in Illinois, whom he married in 1960. He then went to the University of Pennsylvania for graduate studies in linguistics before moving with Beverly and young sons John and David to the island of Saipan in the Trust Territory of the Pacific Islands in 1963 to help build the public education system. Daughter Sonya was born there.

In 1967, the East-West Center (EWC) invited Greg to train teachers in Hawai'i. He eventually became a program officer in the EWC Institute for Technical Interchange in charge of new participants. Greg would bring participants from all over the world to visit then Governor John Burns followed by dinner out courtesy of the governor. He also traveled to many countries in service to the EWC. In 1976, Greg located master navigator Mau Piailug, through former contacts in Micronesia, and was instrumental in bringing him to Hawai'i as an EWC "Special Fellow." Piailug would go on to navigate the maiden voyage of the Polynesian Voyaging Society's Hokule'a.

Greg was also known for hosting EWC participants at his home in Kane'ohe. He and Beverly were active members of Kaimuki Evangelical Church and the hospitality they shared with friends, both in Hawai'i and from across the world, was famous. He was a licensed pilot who loved to fly friends and family around the islands. From his hard-scrabble life in Palestine, he had learned to be an avid gardener, who always used his land to produce food for his family. He was also an experienced hunter who taught his sons how to track, prepare and utilize Axis deer on Moloka'i.

Greg earned a masters degree in public health from the University of Hawai'i at Manoa in 1988 and celebrated graduation with Sonya, who earned her bachelor's degree in education. At his EWC retirement in 1991, Trifonovitch said, "55 years, I was a human doing. Now I'm going to be a human being." Later that year, he and Beverly moved to Kea'au on Hawai'i island, where they continued their tradition of ministering to their community and hosting wonderful gatherings at their home.

As time passed, Greg also became affectionately known as "Dedo" (Macedonian for grandpa). He learned to turn wood and produced many bowls made from koa, kamani, milo, mango and many other woods that he mostly gave away as gifts.

Greg played an important role in the growth and popularity for the sport of soccer on O'ahu. He started coaching in 1975 and eventually became the first regional commissioner for the AYSO Kane'ohe Region 113. He coached his three children, and instilled in all of them a love for the beautiful game, and they went on to become coaches themselves. When he moved to Hilo, he continued coaching soccer well into his 70s at Pahoa High School, Christian Liberty Academy and Kamehameha Schools Hawai'i.

Greg passed away at Pohai Malama on April 4, 2020 at the age of 84, after suffering a stroke in late March. He was preceded in death by his wife Beverly and survived by sisters Mary Gibbs, Varia Schwope, sons John (Kathy), David (Kelli), daughter Sonya (Darren) AhChong, grandchildren Gregory John II, Rachel, Kendra Sia, Alexander, Katrina, Natasha Silva, Sharayah Chun-Lai, Dillon AhChong and great grandchildren Emsley Chun-Lai and Kherrington Silva. A celebration of life will be scheduled at a later date at Puna Covenant Church in Kea'au, HI.