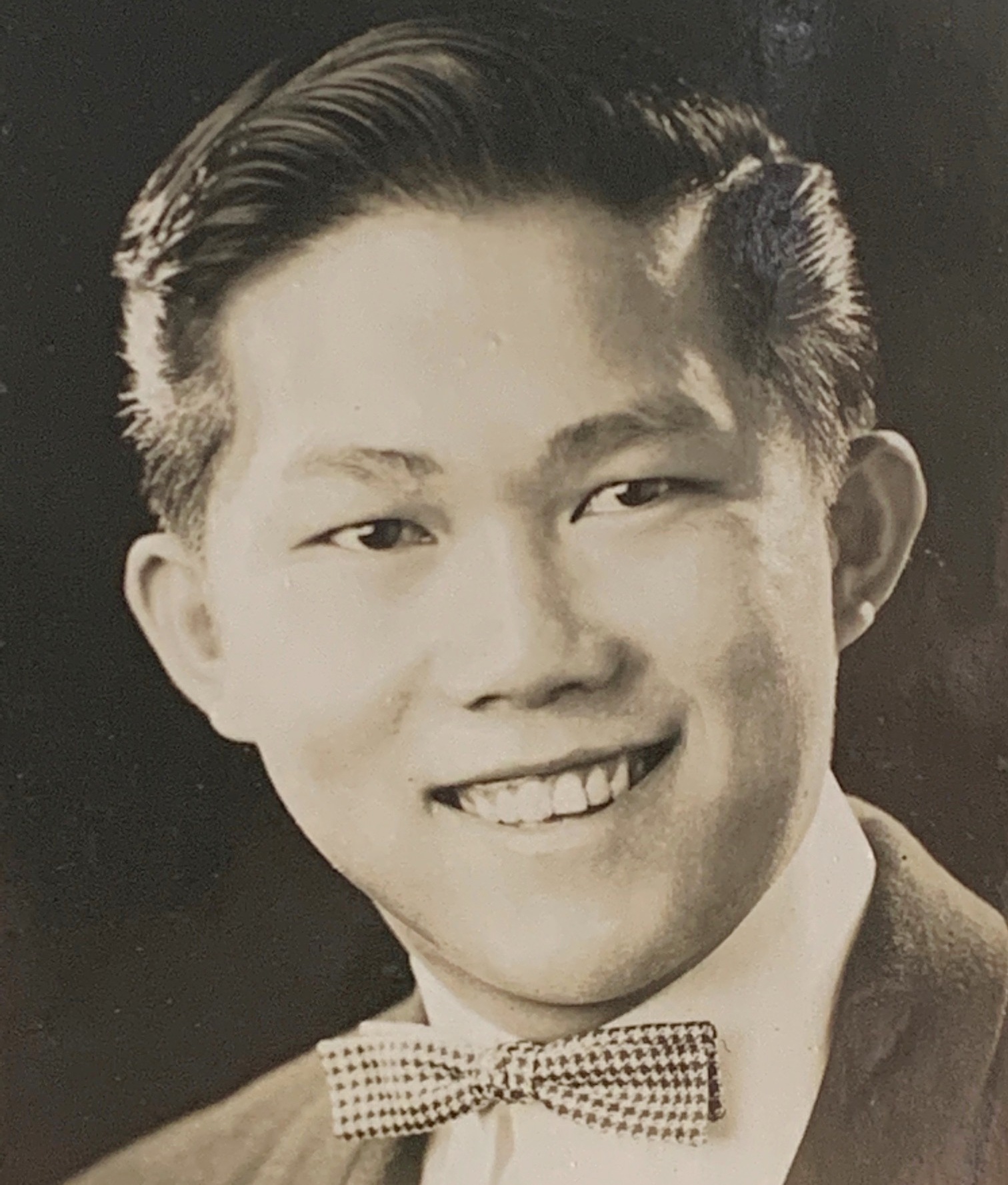 On Thursday, April 16, 2020, Daniel "Danny" Kwock Cheong Au, loving husband, sibling, dad, grandpa, uncle, granduncle and friend, passed away at age 86.
Danny was born on January 18, 1934 in Honolulu to David and Rose Au. He attended Royal Elementary, Central Intermediate and McKinley High School, where he was the student government President, played varsity tennis and was a member of the ROTC. He received his Bachelors of Business Administration from the University of Hawaii at Manoa in 1956 and received the ASUH Real Dean Award, was an ASUH Senator and Peng Hui Fraternity member. On September 28, 1957, he married Sau Jean Goo, the love of his life. They lovingly raised four children. He had a long and distinguished military career rising to the rank of Air Force Colonel and traveling to many places, including serving in Japan and Vermont and on Kauai and Oahu. His positions included U.S. Property and Fiscal Officer for Hawaii and Hawaii Deputy Adjutant General. He also was the owner and President of Oriental Photo. During his lifetime, he was a member, volunteer, President and/or Board member of numerous organizations.
In their retirement, Danny and Sau Jean enjoyed watching and caring for their nine grandchildren, gathering and traveling with friends and family, and creating beautiful and functional pottery, which he shared with many. He was known for his kind and caring ways, infectious smile, leadership, friendliness and compassion.
Danny was preceded in death by his parents and his brother, Donald. He is survived by his wife Sau Jean, his children and their spouses (Dianne, Jennifer and Daniel, David and Donna, and John and Cheryl), his grandchildren (Jason, Alison, Kyle, Taryn, Danielle, Dominique, Kimberly, Arilyn and Jasmine), his siblings and their spouses (Norma, Linda, Velma and Francis, and Dave and Diane), and numerous nieces, nephews, grandnieces and grandnephews who comprise the RADAU clan.
On May 4, 2020, a private funeral service was held at Borthwick Mortuary, followed by a private burial at the National Memorial Cemetery of the Pacific at Punchbowl Crater.