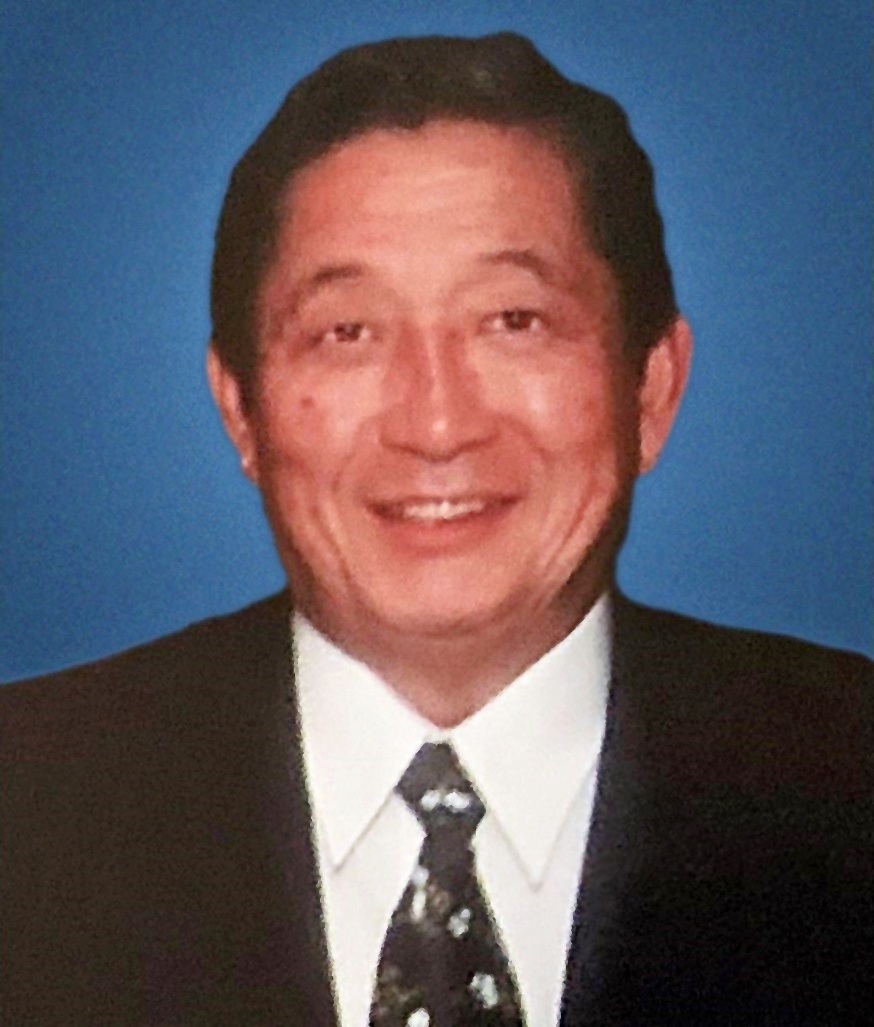 On Easter Sunday, April 12, 2020, our beloved friend, husband, father and mentor Dennis Roy Yamada passed away at age 75. He was an extraordinary person who lived most of his life in dedication to public service. A strong work ethic was instilled in him at a very early age while working at his parents' drycleaners, Yamada's Cleaning in Kapaa, Kauai. He worked in the pineapple fields during the summers, where he developed an empathy, compassion and humility for working folks.

Dennis was born on August 20, 1944 in Lihue, Kauai, the only son of the late Soichi & Ruth Kawasaki Yamada. After graduating from Kapaa Middle & High School he attended the University of Missouri in 1962 and later transferred to Drake University in Des Moines, Iowa, where he obtained his degree in Economics and a Juris Doctorate. He began his law practice in Lihue, Kauai, with Clinton Shiraishi as a partner of Shiraishi & Yamada, Inc. He was elected to the State House of Representatives in 1970 and served as Chair of the Judiciary, Consumer Protection & Commerce Committees and as Majority Leader. He remained in the House for 12 years and retired in 1982.

In 1985, he was appointed to the Board of Regents for the University of Hawaii System by former Governor George Ariyoshi and served until 1993. During his tenure, he served on several Regents' Committees, including the Committee on Community Colleges, serving for several years as its Chairperson.

In 1988, Sherman Shiraishi, Cal Murashige and Dennis formed a new law corporation, Shiraishi Yamada & Murashige. He retired from his law practice in1994 to accept an appointment by former Governor John Waihe'e to the Public Utilities Commission. He was subsequently appointed Chairman by former Governor Ben Cayetano in 1998 and served in this capacity until his retirement from public service in 2003.

Former Governor John Waihe'e wrote: "Dennis Yamada was more than a friend to me, he was one of my mentors. When I was elected to the House of Representatives he was the Majority Leader and I had the privilege of serving as his assistant. Later when I became Lieutenant Governor and Governor I could always count on his honest friendship and support. As an elected official and later as a Public Utilities Commissioner, Dennis always did his best to serve our beloved Hawaii and its people. We all were privileged to have known him and am grateful to Sharon and his family for sharing him with us.

Kauai businessman, Steve Nishimura succinctly described Dennis' quintessential skills in business and politics: "Colleagues admired his intricate ability coordinating complexities between business and government policies, quickly intertwining both expediently. Well deserved toasts usually accompanied those arduous sessions, which most fervently reminisce...he leaves an unmatched legacy and inspiration to all."

After 33 years of public service, he and his wife vigorously continued his love of travel with visits throughout the USA, Asia, Australia, Europe and attending UH Wahine Volleyball games and all Rainbow sports.

He slipped away on Easter Sunday due to complications caused by Cancer. He was pre-deceased by his sister Carolyn Hiura. He will be forever missed for his humor and wit, intellect, humanity & humility, and his passionate dedication to public service.

He is survived by his wife of 40 years, Sharon Rei Yamada, son, Wendell Carl Yamada and daughter, Tiffany Reiko Anderson (Kaena Horowitz); 2 grandchildren, Kealohi Anderson and Avery Ikeda, brother-in-law Al Hiura, Aunt Sharon (Jack) Gushiken, Uncle James (Minnie) Yamada, Alice (Hideichi) Yamada and many nieces, nephews and cousins. A private memorial service was held with inurnment at Diamond Head Memorial Park.