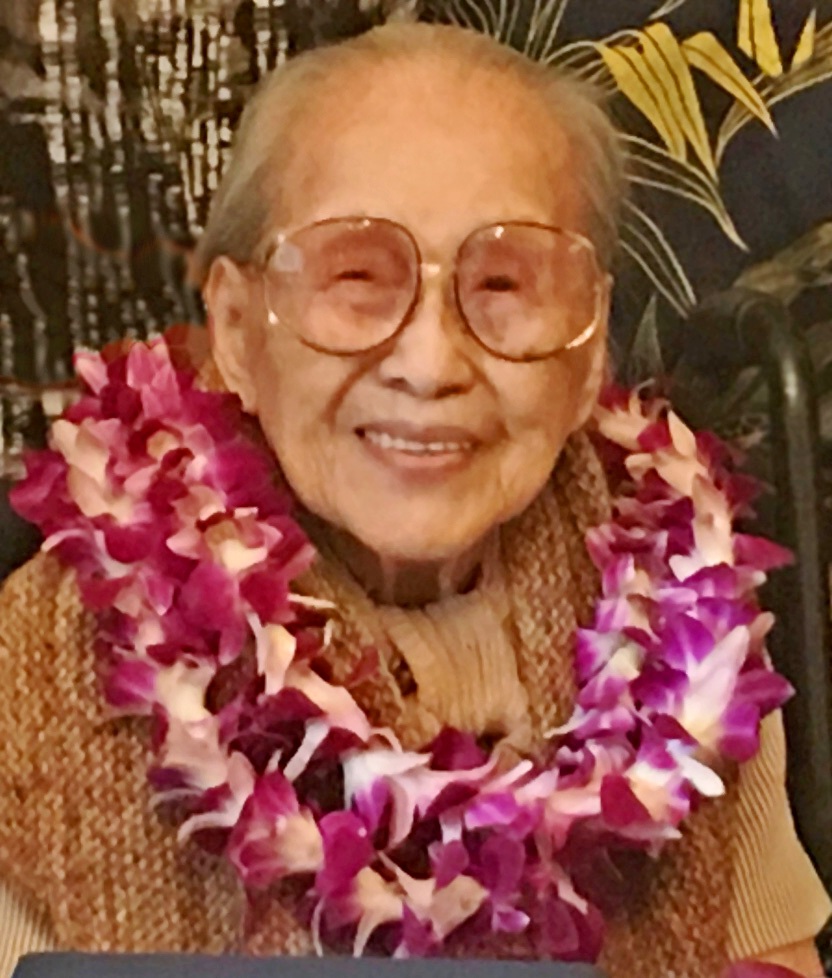 Helen was born on February 06, 1913 in Honolulu, and was 107 years old when she passed away peacefully on April 29, 2020 at Hale Ola Kino Assisted Living at One Kalakaua, her home since May 2015.

Helen loved to travel all over the world with her husband, Henry, until his passing in 1984, and after his passing, continued her travels with her daughter, Shirley.

Helen will be remembered for her endless energy, even up to her 100's, and her sweet and pleasant disposition.

Helen is survived by her son, Briant, daughters, Sonia Hsu, Judy Sakamaki, Verna Pang, Mona Wong, son-in-law, Pershing Lin and 19 grandchildren, 32 great-grandchildren, 17 great- great-grandchildren and 3 great- great-great-grandchildren. She will be deeply missed by all her loved ones.

Helen was predeceased by her husband Henry in 1984, and daughters Shirley Lin in 2005 and Beryl Lum in 2013.

Private burial. Celebration of Life will be held at a later date.