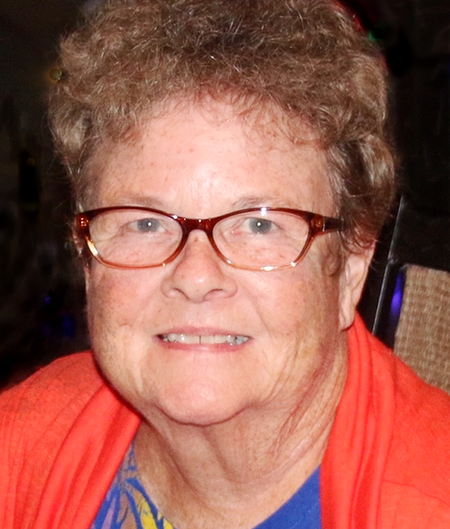 March 27, 1942 - February 12, 2020


Elizabeth (Beth) was a lifelong advocate for progress in medical technology, social progress, and career opportunities for women.

She began her career in medical technology with a Bachelor of Science degree from Indiana University in 1964, staying on at the IU Medical Center as a Nuclear Medical Technologist. In 1966, with the conflict in Southeast Asia intensifying, she joined the US Army Medical Service Corps (MSC).

Beth was the only female in her MSC training class of 200. When there was a call for volunteers to be trained as helicopter pilots to fly the hazardous "Dust Off" missions picking up wounded from often "hot" landing zones in Vietnam, Beth volunteered.

Unfortunately, she wasn't accepted since the services were not yet training women to be pilots. She went on to assignment as Nuclear Medical Science Officer at Walter Reed Army Medical Center near Washington D.C.

In 1972 having married an Air Force officer, Beth left the Army to accompany him on assignment to Hawaii. She joined the staff at The Queen's Medical Center as Chief Nuclear Medical Technologist and also attended University of Hawaii School of Public Health, graduating with a Master of Science degree in 1975. In 1977 she became an instructor in the UH Division of Medical Technology. On her husband's re-assignment in 1980, she returned to Washington D.C.

In D.C., Beth was selected for a Health Physicist position in the United States Nuclear Regulatory Commission, Health Effects Branch. There, she worked to develop national standards and regulations for uses of nuclear byproduct material in Medicine. Noting the few women in professional positions in the NRC, she joined the FEW, Federally Employed Women, to lobby Congress to press for more qualified women to be hired for professional positions in federal agencies.

Back in Hawaii permanently in 1983, Beth worked as a Health Physics Consultant providing radiation safety services to research laboratories, medical, and industrial users of radioactive materials in the state. In 1995 she became Radiation Safety Officer with Kaiser Medical Center, and in 2001, Radiation Safety Compliance Consultant with Kaiser Foundation Hospital.

Along with her work, Beth was always engaged in civic and charitable efforts. She took part in the Honolulu County Committee on Status of Women, and in 1995 was recognized as "Volunteer of the Year", and presented a Certificate of Congressional Recognition by Congressman Neil Abercrombie for her work with the American Civil Liberties Union.

In recent years Beth dedicated herself to volunteering at the Aquarium, Bishop Museum, and the Hawaii State Art Museum. Barbara Saromines-Ganne, past Chair of the Hawaii State Foundation on Culture and the Arts recently wrote, "She always made people feel comfortable, and her love of what she was doing was so evident that it was inspiring… she was a treasure…"

Celebration of life will be planned in the near future.