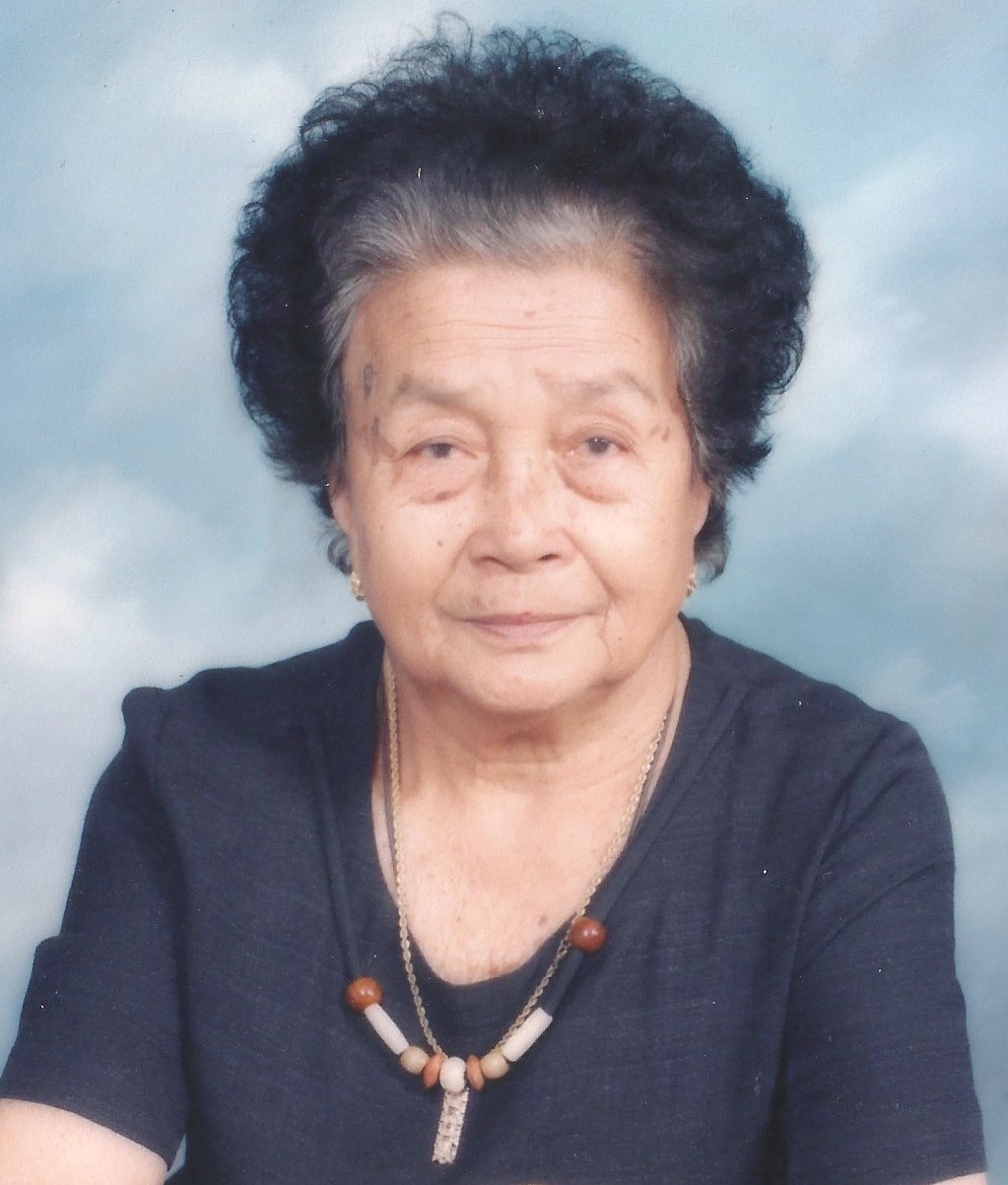 Nana, 101, passed away peacefully of natural causes at home in Kapolei, HI on April 30, 2020. She was born in Vintar, Ilocos Norte, Philippines on Dec 27, 1918 and migrated to Hawaii on Nov. 1970.

She was a homemaker, caregiver to all her grandchildren and great- grandchildren. She enjoyed cooking, coloring, dancing and smoking "tobacco". She was a beloved wife to the late Isidoro Villanueva and a mother, survived by daughters Margarita "Rita" (Nemesio) Agtang, Glory "Fe" (Pedro) Udani, Renee (Arte) Acob, Rudy (Clarissa Brenda) Villanueva and the late Rema (Morris) Cantorna. Nana has 14 grandchildren and 27 great- grandchildren.

Nana will forever be in
our hearts!!



The celebration of her life will be held at Hawaiian Memorial on June 5, 2020. Visitation/ Viewing for public will be at 10:00 am. Followed by burial at Valley of the temple at 12pm.