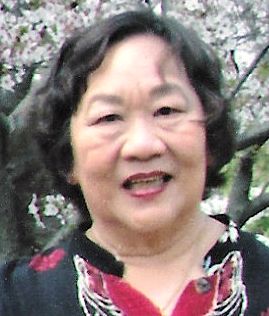 Georgianna "Georgi" "Annie" Hee Lin Lum, 79, born in Honolulu on August 15, 1940 was a lifetime resident of Oahu, Hawaii. She peacefully passed away on May 7, 2020. She was a graduate of Punahou School and received her teacher's degree from Colorado State College, Greeley.

Her teaching career spanned 30 years from 1963 – 1993 and included 5 public schools on Oahu. While at Wilson Elementary, she championed the cause to install the traffic lights near the school to keep the children safe. Her students adored her and even acknowledged her long after her retirement.

Georgianna was a world traveler and explored Europe, Australia, Morocco, Turkey, Russia, and over 20 times to Japan. However, her favorite destination was Las Vegas. She was a very lucky lady battling the poker machines, earning her a place on the Wall of Fame at the Fremont Hotel & Casino.

Georgianna was the eldest child of George Cheong Chow and Harriet Chew Sin Lum (both deceased). She is survived by two brothers Michael (Carol) and Milton (Robbie), niece Jennifer Tomita, step-nephew Brandon (Rose) Komoda, Aunty Memee Chun, many cousins, and countless friends.

Private Services will be held on Tuesday, June 9, 2020 at the Hawaiian Memorial Park Chapel, Kaneohe. After the Private Services, visitation will be open to all from 12:30 -1:30 pm. Burial is open to all at 2:00 pm at Hawaiian Memorial Park Cemetery, Kaneohe. Face masks and social distancing required and all are welcome to visitation and burial.

Additional information and pictures can be found at 'dignitymemorial.com'.