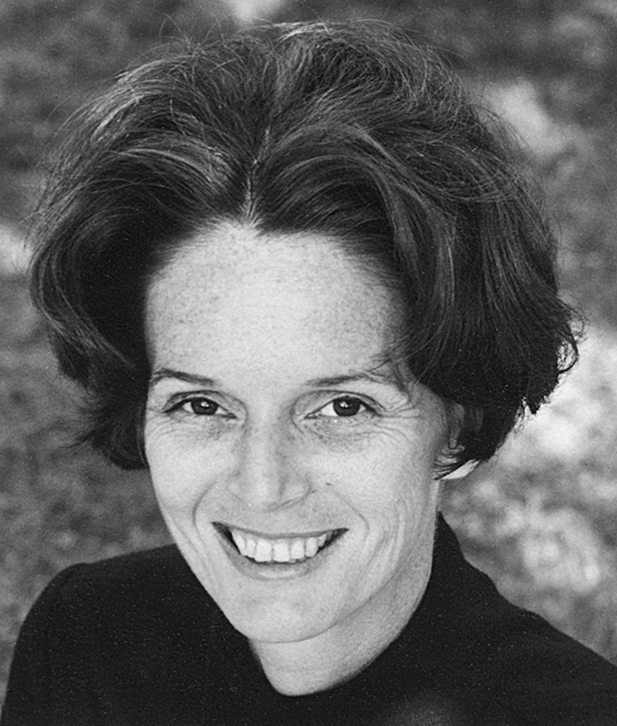 1927 - 2020

Mazeppa King Costa, known with affection as "Zep" to her legion of friends and professional colleagues, was a leading public relations executive as well as a successful editor, writer and photographer in Honolulu over five decades. She passed on April 28 from complications related to a stroke at the Navian Hospice Home in Kailua. Mazeppa was 92.
A daughter of the Deep South, Mazeppa was born on October 24, 1927 to Robert Morris King and Mary Saint Aubert Tucker King in Memphis, Tennessee. Her father was a Mississippi planter who was known for his research work on experimental crops. Mazeppa graduated from St. Mary's Episcopal School in Memphis. She moved to Hawaii after World War II as the bride of Robert O. Costa, a Maui boy who was a pioneering radio and television executive in the Islands. They met at George Washington University in Washington, DC, where Mazeppa earned an undergraduate degree.
Mazeppa's Deep South heritage – she was known for her graciousness and charm -- was always evident, and she even kept a hint of her southern accent. But Mazeppa quickly embraced life in Hawaii, and her heart was very much in the Islands.
She pursued her love of performing arts at the Honolulu Community Theatre for several years as manager, publicist, actress and dancer. Mazeppa in 1951 also earned a Master of Arts degree in Theater at the University of Hawaii by writing her thesis on Hawaiian dance.
During a nearly six-decade career in Honolulu, Mazeppa's skill with the written word and with a camera resulted in developing a number of firsts in Hawaii. She was co-founder and contributing editor of Honolulu Beacon magazine. Mazeppa was also the photo editor for two books: Honolulu - Heart of Hawaii (1983) and Yesterday in Hawaii (2003).
Mazeppa also had a long career as a public relations consultant. Her clients included the Honolulu Symphony Society, Tradewinds Records, Aloha Festivals, La Pietra-Hawaii School for Girls and the Boys & Girls Club of Hawaii.
But she is perhaps best known for the 25 years she worked as a marketing and public relations executive with the internationally noted architecture and design firm, Wimberly Allison Tong & Goo, now known as WATG.
In the official history of the firm, The Hospitality & Leisure Architecture of Wimberly Allison Tong & Goo (1995), of which Mazeppa was a contributing author, it said, "If words were buildings, Mazeppa King Costa would be a prominent architect. She has built many, many stories in the course of her productive and illustrious career writing for the design industry."
Architect Wayne Goo, son of WATG principal, Don Goo, said of Mazeppa, "Through Zep, I understand the soul of the Wimberly heritage. Without her institutional knowledge, so much would have been lost."
Mazeppa was active in community affairs. Some of her roles include serving on the board of directors of the Honolulu Theatre for Youth, and Hawaiian Music Foundation; serving as chairman of the Ethics Commission, City & County of Honolulu; and, as a member of the Mayor's Commission on Culture and the Arts, City and County of Honolulu.
She was also a long-time member of the Outrigger Canoe Club, and served on the club's historical committee. Mazeppa produced a major series of standing-room-only presentations by notable guest speakers, on the subject of history and culture of Waikiki and environs.
A kama'aina for 70 years, Mazeppa never lost sight of her southern roots. She could trace her family tree and identify several ancestral lines leading to prominent historical figures in American history. She had an enduring respect for history's power. "Faulkner Wisdom," she once wrote in her journal of the famous American writer who was her neighbor in Oxford, Mississippi. Mazeppa went on to quote Faulkner: "The past isn't dead; it isn't even past."
Above all, Mazeppa embodied kindness and grace. She was intelligent and tolerant, and over her long career, was a mentor to many. She will be greatly missed.
Her husband, Robert O. Costa, and her oldest son, Anthony "Tony" Blair Costa, preceded Mazeppa in death. She is survived by her daughter, Mazeppa M. "Monte" Costa of Honolulu; son, M. Page Costa (CA); sister, Virginia Ann King (FL); grandchildren; Lucella B. (CA), Laura Isabella and Sophia Jolie; niece, Chris Conway (ME) and numerous cousins on the King and Tucker sides of the family.
A celebration of Mazeppa's life is pending.