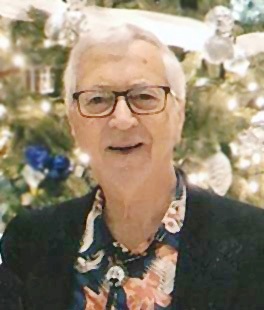 June 13, 1930 – May 10, 2020

Passed away unexpectedly on May 10, 2020 at Queen's Medical Center. He was born in Cetinje, Montenegro, Yugoslavia, the son of Stevan and Milica (Yablan) Saban.
He is survived by his wife, Leticia "Letty" Tesoro Saban, sister Desanka Saban-Lukinovic of Croatia, his former wife Andjelka Saban of Boca Raton, FL., mother of his 2 sons, Stevan Saban of Index, WA and Alexandar (Candace) Saban of Ft. Lauderdale, FL., step-children Jaymie Gaoing Moken, Nerisha T. Gaoing and Robert T. Gaoing; 5 Grandchildren: Jack Saban, Milena Saban, Jayden G. Asensio, Devani T. Gaoing and Sonya Gaoing. Nephews: Gosa Saban of Moscow, Russia and Dragoslav (Maja) Saban and their sons, Vukasin and Nikola Saban.
Memorial celebration of his life to be announced at a later date.
The family requests any donation to be made in his name to the Renaissance Music Academy of Virginia (RMA) 2070 Mt. Tabor Rd. Blacksburg, VA 2460 where Val is the President Emeritus.