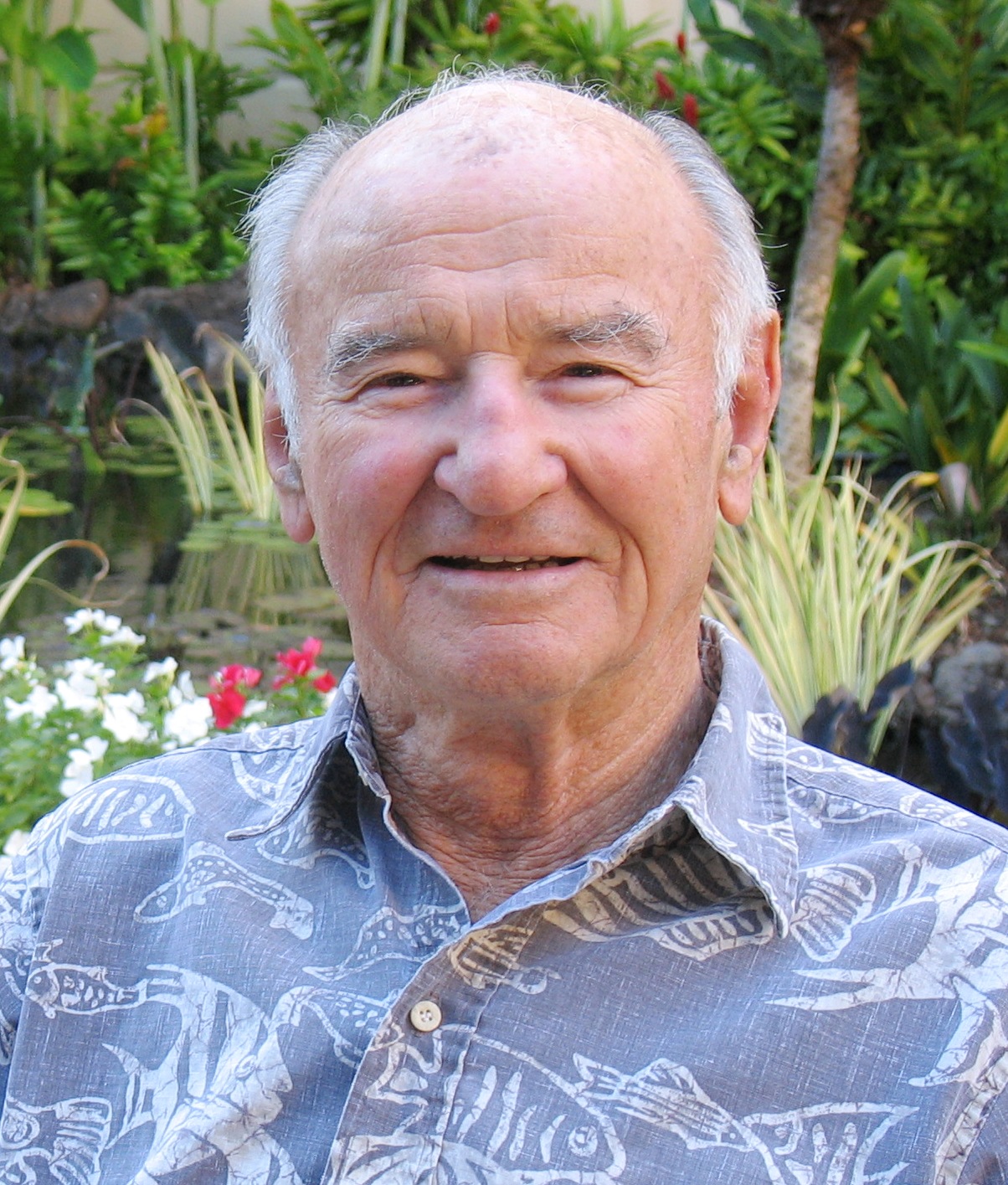 Robert "Bob" Levy was born on February 3, 1923 to Jacob and Martha Levy in New York City, New York. After graduation from Styvesant High School at the age of 15, he joined the Merchant Marine as an Ordinary Seaman and began his relationship with the seas. When he was 21, he became the youngest Ship Maser in the history of the United States Naval community. He served in WWII and the Korean War. Retiring from the sea, he opened a flight school on Long Island. In 1972, he and his wife Carmen (she pre-deceased him in 1986) retired to Honolulu

In 1987, he married Deanna "Dee" Marx, and embarked on a new journey. Both volunteered at The Queen's Medical Center for 15+ years. Bob was chairman of the Board of the Honolulu Symphony in the late 1990's. For many years, he contributed to the Honolulu Academy of Arts, with artifacts which are on display at the Honolulu Museum of Art. For a few years, he sponsored PBS's Masterpiece Theater. In between, Bob and Dee managed to fit in a number of cruises. Bob always had a good joke to share and an entertaining story to tell. Besides his wife Dee, he is survived by his step-sons Christopher (Heather), and Gregory Marx, step-grandsons Noah and Daniel Marx, all of Seattle, Washington, and cousin Jeanne Anselmo of Prescott, Arizona.

Private services held. We are requesting no monetary gifts, but contributions may be made in his memory to the Honolulu Museum of Art, Hawaii Symphony Orchestra or PBS-TV Hawaii.