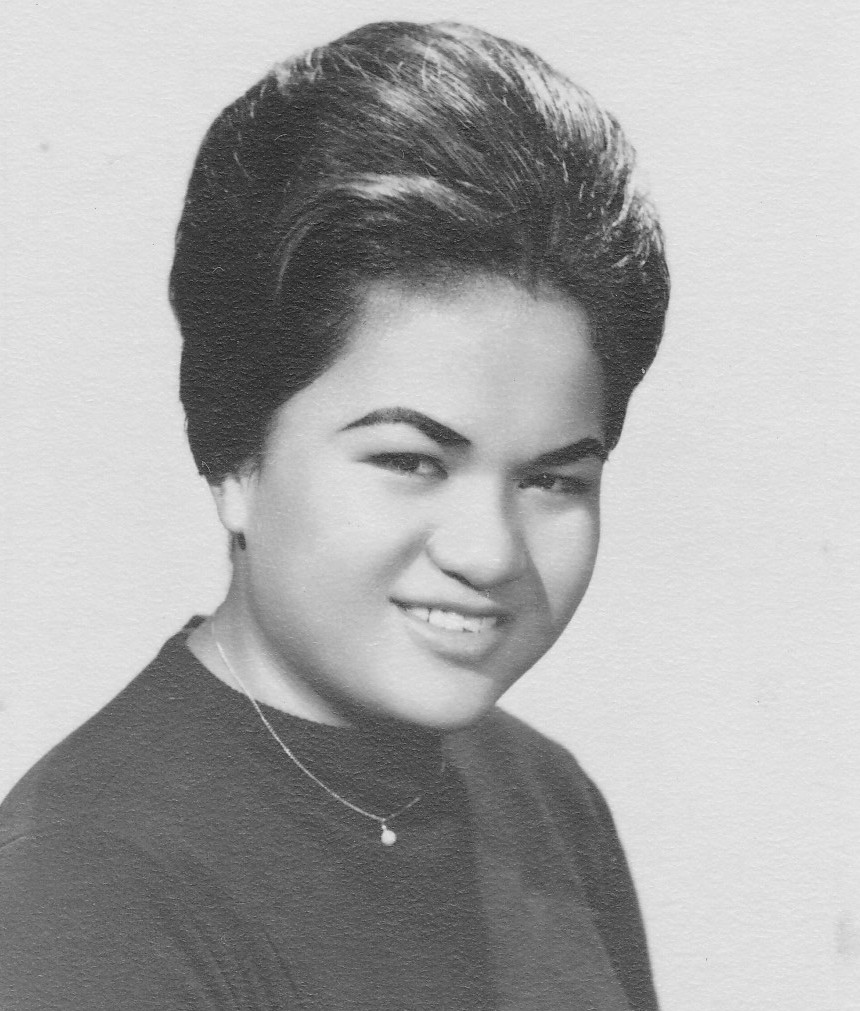 75, of Kalihi, Oahu, passed away on May 25, 2020 at The Queen's Medical Center, Honolulu. She was born in Honolulu to the late Albert and Helen Cockett Ah Yuen, and graduated from Farrington High School, Class of 1963.
She began working at the Sheraton Surfrider Hotel in 1970 and retired from the Sheraton Moana Hotel in 2006. She also worked as a trimmer at the Dole Cannery in Kalihi and an Usher at the Aloha Stadium.
She is survived by two sons, Gene Shanon (Melanie) Ah Sam of Kailua, and Leslie Shane Ah Sam of Kalihi; grandchildren: Shaynalynn and Bryce; brother Albert (Jean) Ah Yuen of Pearl City, sister Helen Kaipo Ah Yuen of Kalihi, and brother-in-law Richard "Dickie" Hauanio of Waipahu; numerous nieces and nephews. Preceded in death by husband Alexander Auniau Ah Sam, son Bryant Keith Ah Sam, sisters Julia Ah Yuen Kahiliopua (Ambrose) Ching, and Charlotte Kalokookamaile Hauanio.
Services will be held on Saturday, June 20, 2020 at the Hawaiian Memorial Park Mortuary Chapel, Kaneohe. Visitation: 8:30 a.m.; Service: 10:30 a.m. Inurnment will be held at a later date.