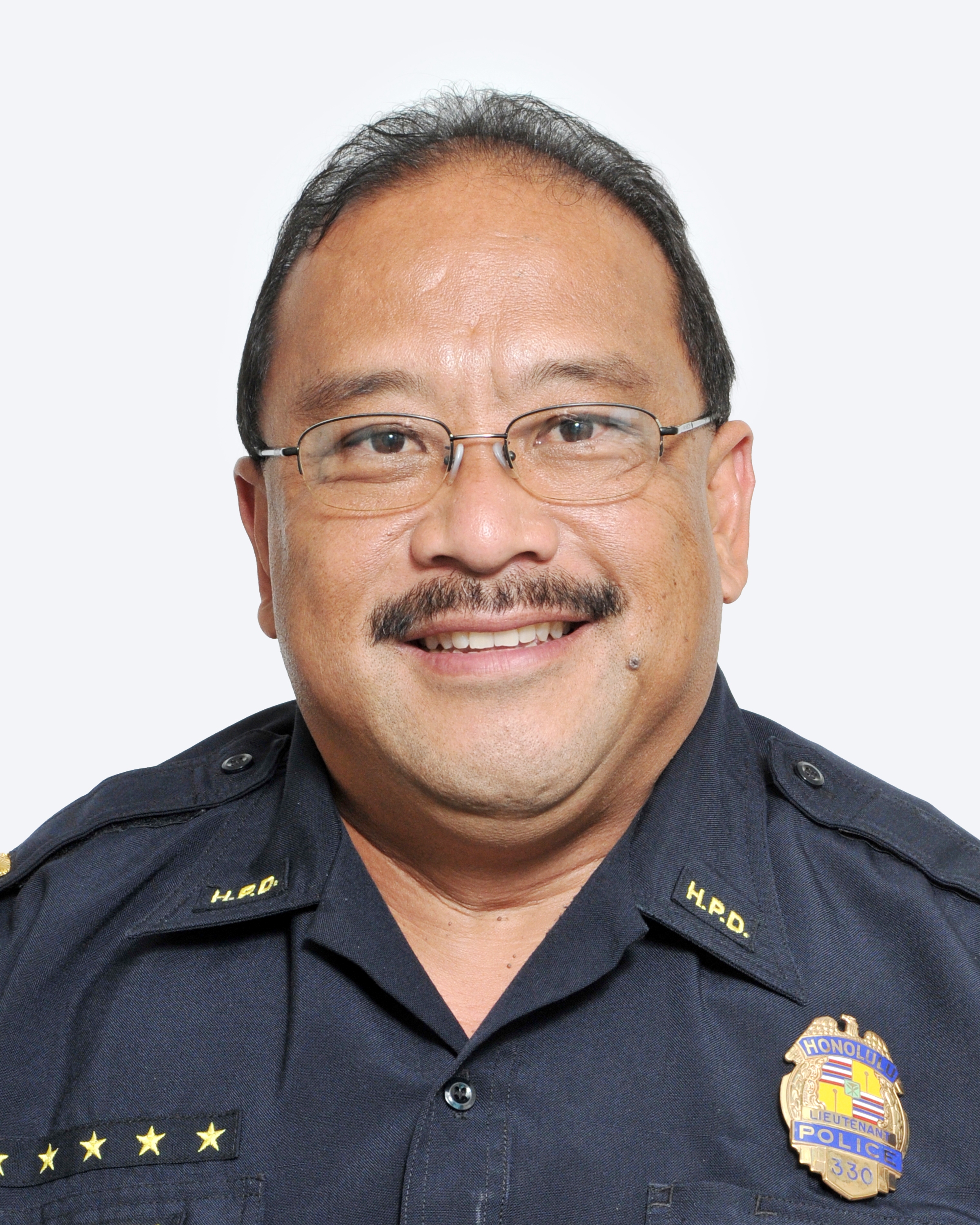 56, of Kahalu'u, O'ahu, went home to the Lord on the Morning of May 21st, 2020.

Stacey was born in Honolulu, raised in Aiea, and graduated from Aiea High School, Class of 1982. Shortly after graduating, he worked at Hawaiian Regent Hotel and for a Private Security Company before his Career in the Honolulu Police Department. Starting in 1987, Stacey enjoyed being in company of his Brothers in Blue, with the fondest of memories in Solo Bike Detail. In 2018, he retired from the Honolulu Police Department as a Lieutenant with 31 years.

Stacey was an avid Baseball enthusiast and coach. With baseball being the sport he loved, he played ball throughout High School and later contributed in the Kahalu'u Little League Organization for over 10 years where he coached many players, including his 3 sons. Stacey looked forward to the many travels of following his sons continuing baseball games and Jazz performances. He got on a team and played a season alongside his sons in 2019.

Stacey is survived by his love of 29 years, Heidi Kalopodes, three sons, Aaron, Christian and Jordan, brothers Ross (Joann), Reid (Luisa), Brian Kalopodes, Chad (Chelsea) Kalopodes, Nieces Jaclyn, Danielle and Nephews Gabriel and Caleb. Parents in law Harriet Yee Hoy Thornley, Chris (Barbara) Kalopodes Jr. Predeceased by parents Allen (Eva) Kapeliela.

Service information available at dignitymemorial.com.