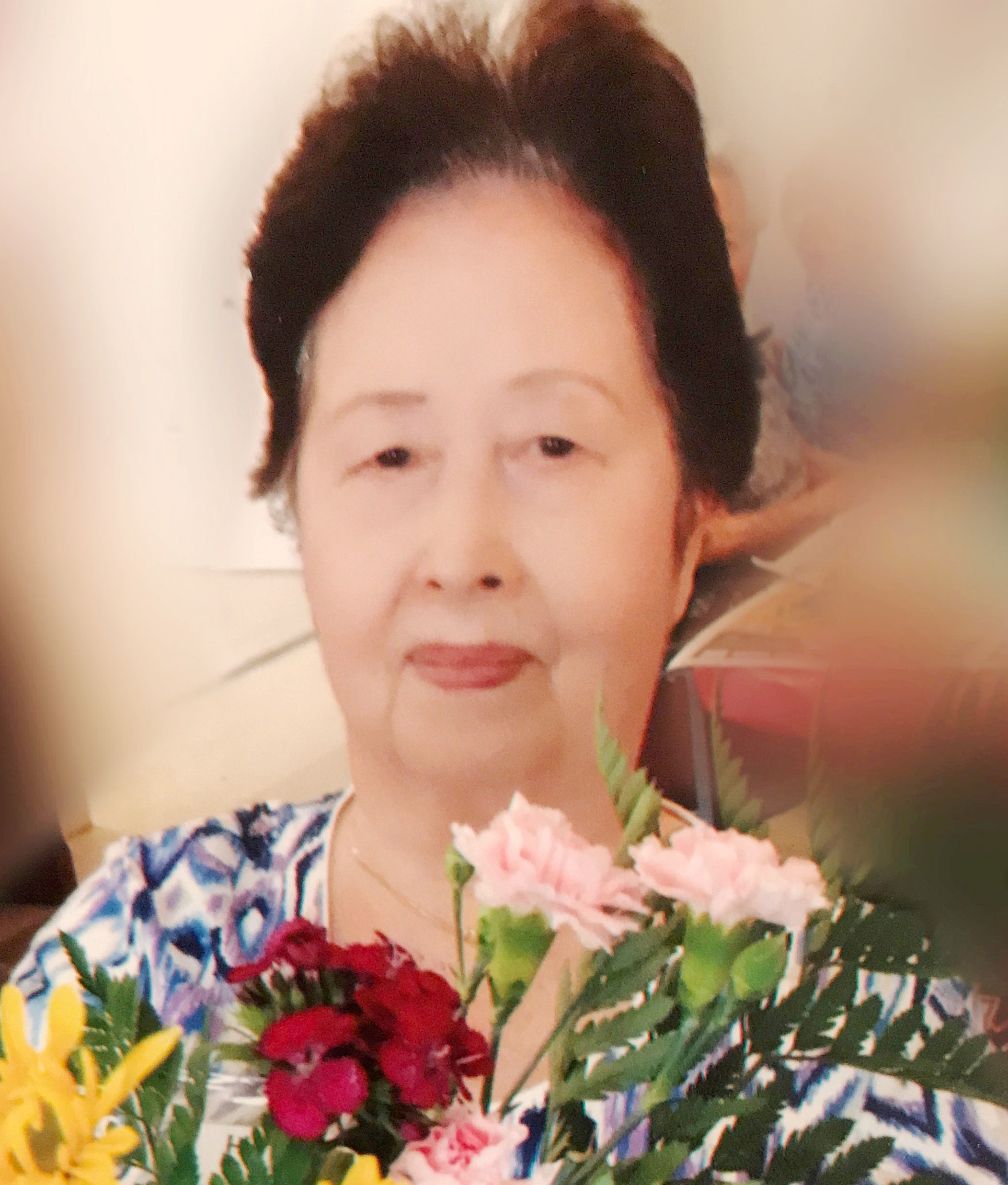 Our precious mother, Himana Choi Kim (age 90) left this world on May 27, 2020. Mom died peacefully at home in the comfort of her own bed, surrounded by her loving daughters, Jennifer and Florence, and her devoted son-in-law, Tony. Her son, Raymond of Chicago, IL, was able to use FaceTime to say goodbye to her as she departed for heaven. She is now rejoined with her beloved husband, Byron B.W. Kim, to whom she was married for 63 years until his death on September 7, 2011.
Himana was born on August 16, 1929 in Seoul, South Korea, to Hak Mo Choi and Pook Sul Kang-Choi. She was the youngest of four children and had two half-sisters and a brother who all predeceased her. On April 24, 1948, she married the love of her life, Byron B.W. Kim, when she was only 18 years old. He was a law student at Seoul National University. Their son Raymond was born in 1949 and daughter Jennifer in 1951. In 1953, Byron left his family in Korea to pursue further education in America. The family was reunited in 1960 when Himana and her two young children immigrated from Korea to Chicago, IL to join Byron who had completed his studies and had secured excellent employment. They were one of the earliest Korean immigrant families in the State of Illinois. Their third child, daughter Florence, was born in Chicago soon after the reunification. When Byron retired in 1998, he and Himana moved to Hawaii to be closer to their daughter Jennifer and son-in-law Tony. After Byron passed in 2011, Himana moved in with Jennifer and Tony, and they were blessed to take care of her for the last nine years of her life.
Himana was strong and courageous, and had an indomitable spirit. She was up to any challenge and not afraid of hard work. She was also an extremely loving, caring person who was totally devoted to her family. She was an outstanding cook and loved to see others feasting on her delicious meals. She also enjoyed ballroom dancing, singing, flower arranging, and traveling, especially to Las Vegas. In her later years, she was afflicted with Alzheimer's but still retained her sweet temperament which made it a joy to be around her. She was loved deeply and will be forever in our hearts.
Himana is survived by her 3 children: Raymond Dae-Kyun (Susan) Kim of Chicago, IL., Jennifer Myong (Anthony) Yusi of Honolulu, HI., Florence R. (John) Yun of Chicago, IL.; 5 grandchildren: Stanford, Michael, Rebecca, Sarah, and Hannah; and 3 great grandchildren: Michelle, Aubrie, and Kevin.


Services to begin at 9:00 a.m. with visitation and burial to follow on Wednesday, June 24, 2020, at Hawaiian Memorial Park Cemetery
45-425 Kamehameha Highway, Kaneohe, HI.