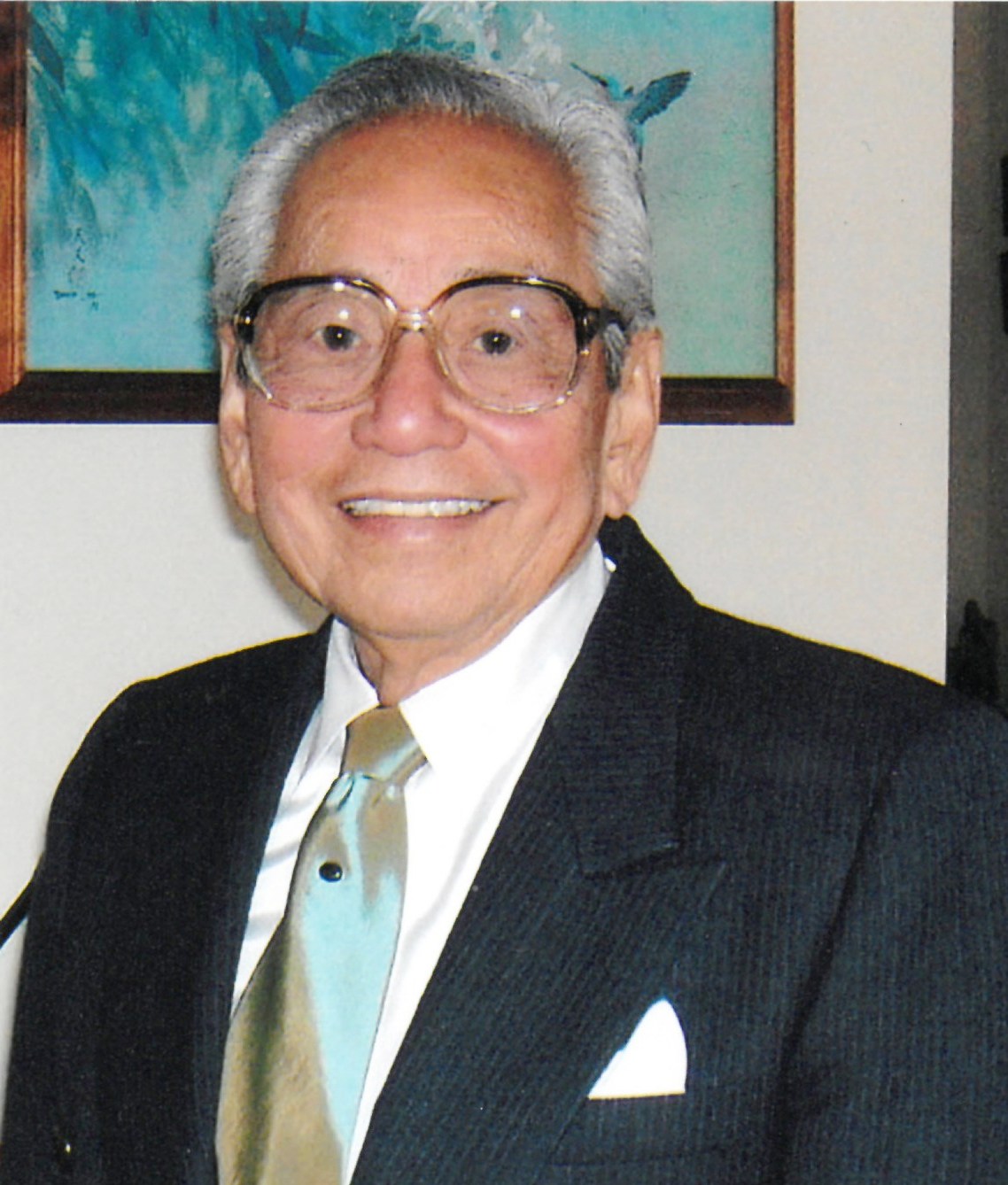 On Wednesday, April 29, 2020, Rudolph Tamayo passed away at home in Monument, Colorado, surrounded by family. Born on December 4, 1924, in Urdaneta, Pangasinan, Philippines, he married Crispina Moranion of Wahiawa, HI on December 25, 1948.
Rudy served in the U.S. Navy from 1945-1975. From 1958-1962 stationed at the Pentagon, he was the first Filipino to "have ever worked in the immediate offices of the White House and the Executive Navy Department offices". From 1962, Rudy was stationed at COMSUBPACFLT and CINCPACFLT.
In Hawaii, Rudy and Cris served as Eucharistic ministers at Holy Family Church. They were members of the United Urdanetanian Club of Hawaii, the United Pangasinan of Hawaii, the U.S. Navy League and Knights of Columbus.
Preceded in death by his wife, Crispina (2005) and son, Andrew (1996); his parents, Andres and Corazon; siblings, Barlow, Andrew, Remedios, Ampie, Beatriz, and Patria.
Rudolph is survived by his children: Rudolph, Jr. (Mary), Estrella (Rick), Carmella (William), Laura (Geoff), Joni (Scott); 14 grandchildren; 9 great-grandchildren; 3 great-great-grandchildren; siblings; Violeta and Ruben (Gloria) and many nieces and nephews.

Private Services were held on May 5th, 2020.
A Celebration of Life will be held later this year.