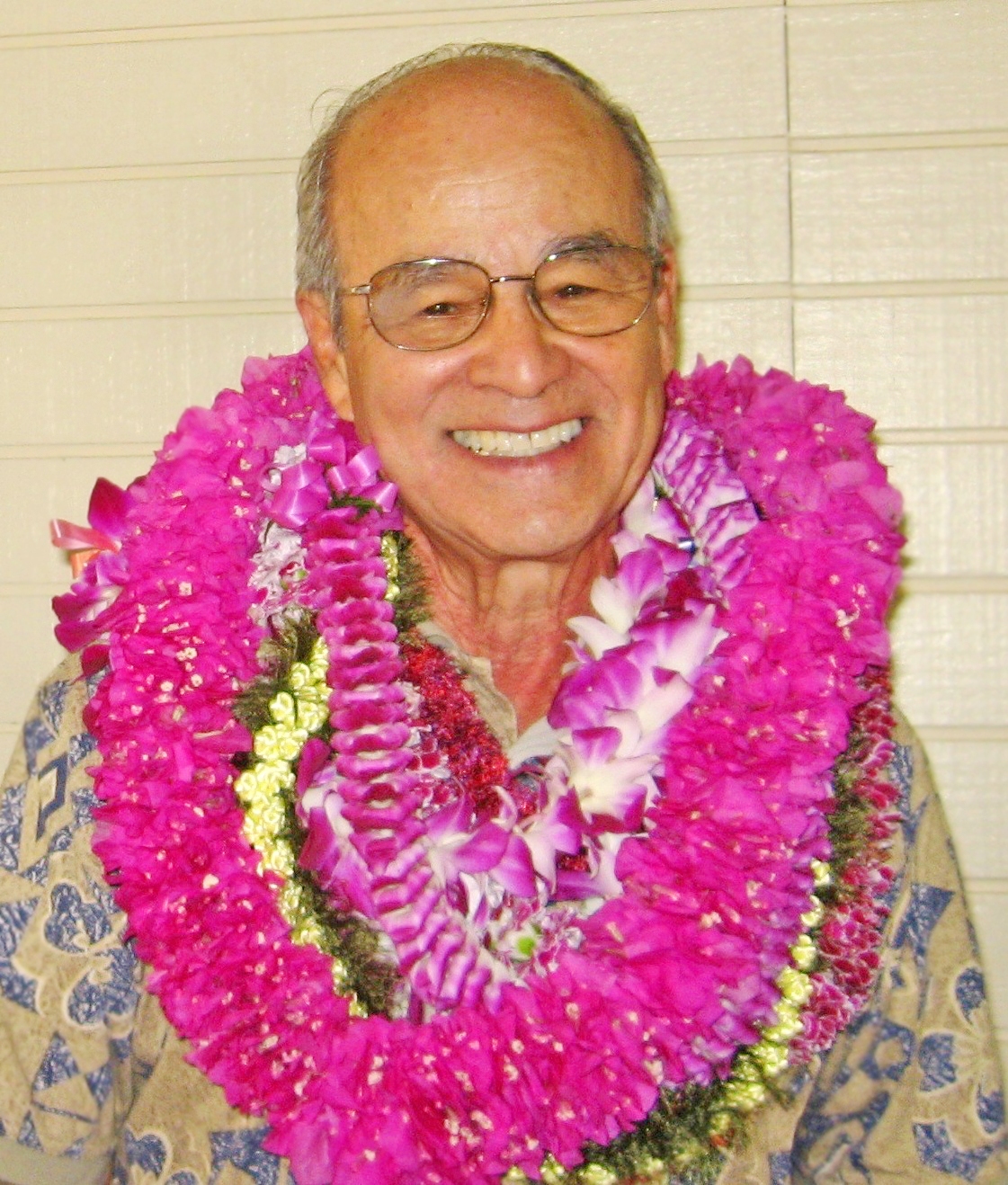 Small in stature, but a giant among men, Thomas Suyeo Shimabuku was a "fighter" in every sense of the word. The traits that made him a formidable Golden Glove boxer and NCAA bronze medalist in the ring served him well in life. Tom made an impact in every endeavor he pursued. He lived with an enthusiasm, intelligence and drive that was extraordinary, yet always tempered with humility.

Born to Okinawan immigrants, Sam Kame Shimabuku and Oto Shimabuku in their humble Pauali Lane home on January 27, 1933, the youngest of seven siblings, "Suyeo", which means "the last one," would never be left behind. A lifelong learner, education was paramount to Tom. Through scholarships, he graduated from Iolani School in 1951 and the University of Hawai'i at Manoa in 1954. He later would earn a Master of Science in Finance, as well as his CLU, CPCU and ChFC designations.

While at UH, Tom met the love of his life, Maureen Tenn Alba. Their marriage of 64 years is a testament to their unfaltering love and support for each other. Their unwavering partnership served as a foundation for their family. They started their life together in Okinawa where Tom served as a commissioned officer in the United States Air Force. As the Far East Asia Air Force Boxing Team coach, he led his team to a winning record at the Pan American games. Upon returning back to Hawaii, he continued to serve his country in the Hawai'i Air National Guard, all while running a successful State Farm Insurance Agency and other business ventures.

A believer in serving the community, Tom devoted much of his time taking on leadership roles in various organizations: President of the Urasoe Shijin Kai for 13 years, President of the Okinawan Genealogical Society of Hawai'i, Co-Founder and President of the Maunawili Estates Community Association, President of the Hawai'i State Boxing Commission, Lifetime Member and Board of Directors of the UH Letterwinners Club, President of the Underwriters Association of Hawai'i, District Chairman of the Aloha United Way, Hawai'i State Consumer Advisory Council, and more. He was recognized for his outstanding dedication to the community through awards such as Uchinanchu of the Year and the University of Hawai'i Kane Fernandez award.

His awards and successes are a testament to his talents and strong work ethic, but what he will be remembered most for is how deeply he touched the lives of others. Tom's charismatic nature and sense of humor were infectious. Devoted to his family, committed to his values, loyal to his friends and dedicated to his community, Tom's legacy will be remembered for years to come. Although his shoe size barely made the charts, he will leave a footprint of a giant in our hearts.

Tom passed away on May 26, 2020. He is survived by his wife Maureen, daughters Heidi and Trisha Shimabuku-Fish, grandchildren Trent, Braxton and Kamaile Fish, brothers James (Dorothy) and Robert Shimabuku, numerous nieces, nephews and cousins.

Predeceased by parents Sam Kame and Oto Shimabuku, brothers Mitsuo (Yaeko), Richard (Elaine) and Shintaro Shimabuku, and sister Doris (Fred) Gushiken.

Private services held. Memorial contributions will be placed in his charitable trust to continue Tom's legacy of support for the community and educational endeavors.