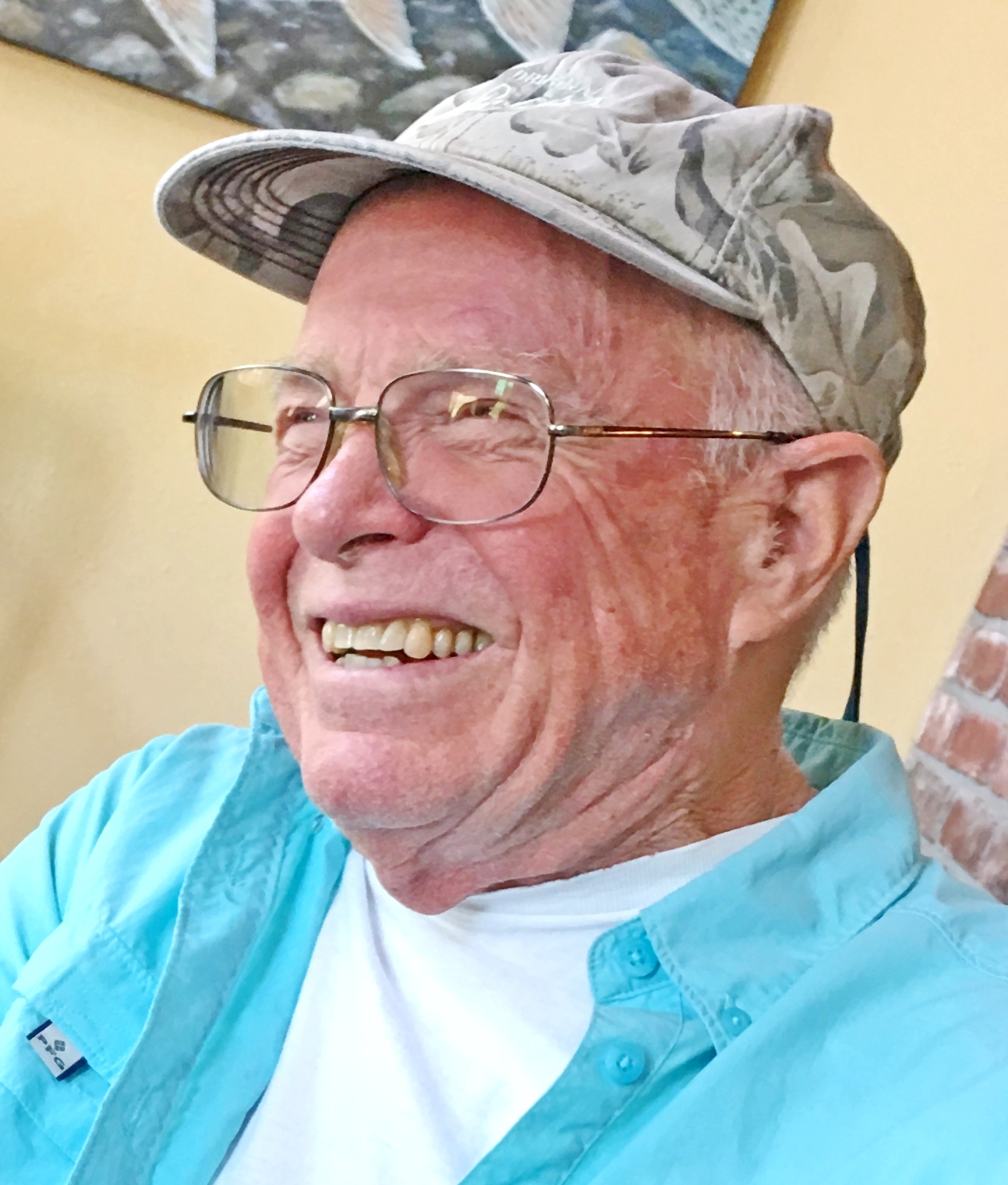 Quintin Dick Stephen-Hassard passed away on February 29, 2020, in Dillon, Montana, of brain cancer. He was 80. He was born on April 5, 1939, in La Jolla, California, to Quintin Maxwell and Elisabeth (Richardson) Stephen-Hassard. The family name was Stephens until 1929 when it was changed to Stephen-Hassard to comply with the will of a grand uncle. Dick himself was named after his great-great-great-grandfather, Captain Charles Quintin Dick, of the 80th Regiment of the British Army, who saw service in India in the early 1800s.
Dick spent his early years in La Jolla. He was graduated from Colorado College, Colorado Springs, in 1961 with a degree in biology. He earned his Master's degree in marine zoology at University of Hawaii where he studied parasitology in marine animals. His field work included repopulation studies in the tide pools and on the submerged lava flow at Kapoho, Hawaii, as well as a poison fish project carried out on Christmas and Palmyra Islands and Johnston Atoll where they studied ciguatoxin in the reef fish ecosystem and food chain. He was on the International Indian Ocean Expedition in 1964 doing plankton tows for marine productivity surveys.
Dick was commissioned in the U. S. Navy in 1965. He served aboard the hydrographic survey ship USS Maury for three years, during which time they surveyed the harbor at Buenaventura, Colombia, the waters around Kwajalein Atoll, and the coastline and river mouths of South Vietnam. Early in his Navy service he commanded one of the soundboats that ran the actual survey lines; those officers received the Navy Commendation Medal with Combat V for their work in the waters of South Vietnam. The ship was homeported at Pearl Harbor, Hawaii. Dick met Michele Barrère in Hawaii and they were married there in 1966 between his two tours to Vietnam. He was then assigned to the Naval Research Laboratory (part of the Office of Naval Research) in Washington, D. C. He was eventually discharged from the Reserves as a Lieutenant Commander.
Upon his release from active duty in 1969 Dick and Michele returned to Hawaii where he joined C. Brewer & Company, a sugar industry company at that time. He worked on one of their plantations on the island of Hawaii as an industrial engineer. His first project was to study how sugar cane lands could be used for aquaculture. He was the company's environmental protection coordinator. Their two children were born in Hilo. Dick subsequently ran Brewer's aquaculture endeavor – a freshwater prawn farm – on the island of Kauai. While associated with Brewer he participated in aquaculture feasibility studies in Tunisia, Egypt and Thailand and he headed a State project on the potential of manganese nodule mining in Hawaii.
In 1979 the family moved to Honolulu where he was President and General Manager of Fred. L. Waldron, Ltd., a multi-faceted mercantile company started in 1902 which was involved with steamship agency, food brokerage and distribution, customhouse brokerage and feed milling.
In Honolulu he was an agent for an Australian colliery, importing Australian coal to fire the boilers on the sugar plantations. He also consulted on aquaculture and aquaculture feed milling.
The family moved to Dillon, Montana, in 1995, where he continued his involvement with animal nutrition as a consultant in the feed industry. He worked on a BSE (bovine spongiform encephalopathy) project with the FAO in Rome, Italy, and he carried out feed mill compliance audits throughout the northwestern U.S. and into Canada. He returned to Vietnam with the U. S. Grains Council helping the VN government develop a system of feed industry regulatory standards.
Dick was an avid kayaker, having to make do with the reservoir south of Dillon in lieu of ocean racing in Hawaii. His great love was for the ocean; he was a body surfer and a SCUBA diver as well as a free diver; he enjoyed following in the wake of Captains Cook, Bligh, and Flinders and cartographer Vitus Bering in the Pacific; he studied maritime history; he traveled the world on his own and then with Michele as they took many cruises worldwide.
Dick was a member of American Feed Industry Association for many years and was their Member of the Year in 1991. He was a brother of Beta Theta Pi and a lifetime member of Association for the Advancement of Science, National Rifle Association, U. S. Naval Institute, Veterans of Foreign Wars and American Legion. He spent many hours helping deliver hospital equipment on loan from American Legion Dillon Post 20 to residents throughout Beaverhead County. He served in military honor guards and was instrumental in other Legion projects locally. He was among those recently honored with a Congressional Veteran Commendation. His small boat service in Vietnam exposed him to Agent Orange, and he was diagnosed with chronic lymphocytic leukemia in 2000. The CLL and several other cancers presented challenges through the years, ending with development of brain cancer in September 2019.
Dick is survived by his wife Michele Marie (Barrère) Stephen-Hassard of Dillon; their daughter Nicole Marie (John) Derick of Divide, Montana; their son Charles Gregory (Melody) Stephen-Hassard and three Stephen-Hassard grandsons, Maxwell Francis, Charles Henry and Edward Benton, of Martinsburg, West Virginia; and his brother Thomas Adam (Rosemary) Stephen-Hassard, of Lake Forest, California.
Burial in Mountain View Cemetery, Dillon, Montana, and a party in Dick's memory are on hold until travel is safe for family and friends. Memorials are suggested to the donor's favorite charity.