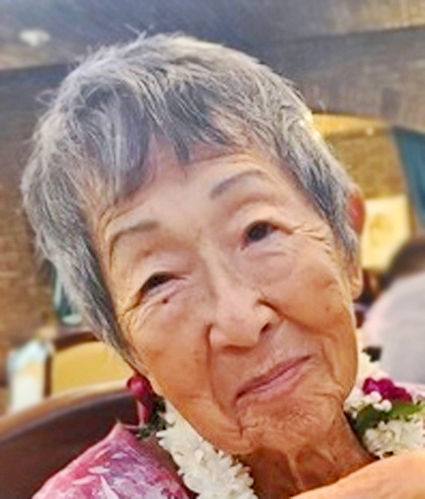 "Grieve not for me when I am gone. I lived my life doing what I wanted with my dogs, cats, and feral cats."

Alice Young Pok Kim Ing Tracy of Mililani, Oahu passed away at St. Francis Hospice in Nuuanu on June 17, 2020. She was born in Keauhou, HI. Alice was widely known for her savvy real estate investments and property management especially at Ke Iki Hale Vacation Rentals.

She is preceded in death by her husbands, Kenneth W. Ing and Wesley Tracy, brothers Ernest Chile Kim and Charles Kim, and sisters Puanani Hernandez and Momi Tolentino.

Alice is survived by daughters, Beverly Kim Jones (Ed), Iwalani Obrey Dayton (Tim) and brother John Kim, Sr., sister Rose Alcomindras, 9 grandchildren and 16 great-grandchildren.

Thank you to Dr. Bell, Dr. Crow with Kaiser staff and Dr. Morita, Dr. Wong with St. Francis Hospice Nuuanu staff. Thank you to Bishop Ramirez and the LDS Mililani Ward Relief Society.

Special thank you to Renee Kurashige, Alice's neighbor of 20 plus years, who provided unconditional care and support for her, her pets and her family through thick and thin up to her passing. Thank you to Aaron MacDonald for 30 plus years of comfort, fun and love.

In lieu of flowers, please feel free to make a donation to Malama Popoki in memory of Alice Tracy. P.O. Box 1237, Haleiwa, HI 96712. PH. 808-285-4098 (Colleen Haviland). EIN 77-0644941 (Cat Sanctuary).

Private services.