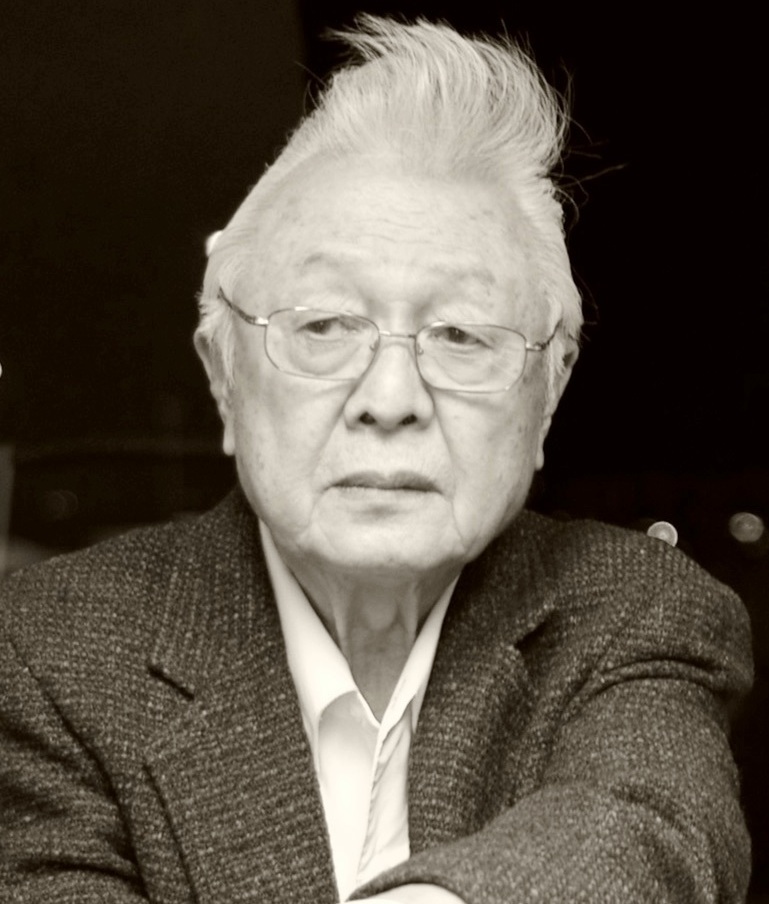 Dr. Herbert Yew Kee Wong, 93, of Honolulu, Hawaii, passed away on May 15, 2020 at Kuakini Hospital after a 6 year battle with lung cancer. He was born in Ewa on October 18, 1926 to Koon Chuck Wong and Mew Ngan Au.
From the young age of 13 he worked for his parents at the family's New England Bakery on Coral Street in Kaka'ako. He often said that living in a close knit community clustered around the Pohukaina Park with the immigrant workers were some of the best years of his life, as he was well liked and respected by all who knew and worked with him. The bakery was eventually moved to Kaimuki across from the Kaimuki Park. Working after school until midnight as the manager of his father's bakery, he could barely stay awake in class. In spite of all of this, he still found the time to express himself as a gifted artist. A naturally talented singer and dancer, at the age of 12 he also painted numerous landscapes and still-lifes in oil. He graduated from St. Louis High School in 1944, and considered his graduation to be a miracle, considering how little time he actually had to study. His father desired that he immediately take over the family bakery but his mother instead wanted him to be "more than a bakery boy with flour in his hair"; so she insisted he leave for college on the mainland and become educated. He loved his years studying on the mainland. His brother recalls seeing him singing and dancing around the campfire "entertaining his new midwestern friends." He graduated from The University of Dayton, Ohio, B.S., 1949, The University of Illinois, M.S., 1952.
On August 15, 1952, he married his childhood sweetheart, Winifred Wai Yew Chung, whom he first met when he was 15 years old delivering bread to his future mother-in-law's store in Kaimuki. He would see her on a daily basis where she worked helping her mother. After marriage, he attended medical school in Wisconsin, while his wife and children remained the majority of the time with his parents in Honolulu. He received his medical degree from Marquette College of Medicine, Class of 1959. His medical school professor admired his anatomical drawings so much that they continued to use his art work for many years to educate future medical students. He returned to Honolulu to intern at Queen's Medical Center and was then made Chief Resident. He was famously known as the only resident that could stay awake for 2 to 3 days straight and respond to an emergency whenever called upon. To further his medical training he left again to be a Student Physician at The University of Pennsylvania, Graduate School of Medicine, 1961-2, Other residencies Include The Veterans Administration, Long Beach California, 1962-3, and The University of California, San Francisco Medical Center, 1963-4.
In 1964 with his wife Winifred Wai Yew Chung he returned to Honolulu to open his own practice as a family physician on Kukui Street at the See Dai Doo Bldg, and also at 1507 South King Street, with Winifred assisting as office manager for both locations. Herbert was often seen at St. Francis Hospital racing up and down the staircases as he was too impatient to wait for the elevator. He regularly did rounds at the hospitals late into the night, working tirelessly. He gave up all hobbies, including painting, singing, and dancing, and only went on vacation a handful of times during his career, as he was always worried about being away while many of his patients were in the hospital. His children often recall waking up in the middle of the night, to see him pouring hour after hour over medical texts like a detective--trying to solve a particularly challenging medical illness plaguing one of his patients. He had an enormous heart for the poor and sick. He felt deep empathy for any human suffering, and was often known for saying "the patient is the real hero".
An unforgettable personality, dressed in suit and tie, with a slick 1950's pompadour, cigarette dangling from his lips, he was known for his mercurial temperament, debonair manners, and articulate explanations. He was deep thinking and philosophical. A master communicator and storyteller. He cared about each patient and could describe each one as if they were the main character in a movie or novel. His wife Winifred passed away in 2004 after a long illness. However, he retired in 2008 due to his own health issues. Prior to retirement, he spent several years copying each patient's detailed chart at Kinko's, and personally escorted him/her to the new doctor and explained the patient's entire history to the new physician--so profound was his concern for each of his patients. After retirement, he continued to read, study, and build his knowledge of disease, medications and treatment. He spent countless hours reading medical journals and completing the Continuing Education requirements for licensing and advising friends and family. He also returned to his first love--painting. He took drawing and painting classes at the Art Academy. Each stroke was carefully placed with intention, rich in detail, and closely observed and judged until it met his critical standards. In the last few years of his life, due to eye cataracts, he ceased painting and returned to his youthful love of singing his favorite old songs with his caregivers. Singing hymns and old songs brought great comfort and strength to him in the last days of his life, and despite his own six year battle with lung cancer and aging conditions, his mind remained as sharp as ever. Just as he did with his own patients, he pushed the envelope of medical science and lived years beyond his doctor's expectations. Remaining true to his beginnings as a young artist, he often said "medicine is as much art as it is science."
He is survived by his children: Roger (Darlene), Carolyn, Sandra (Shaun) Spurgeon and Kendric (Kimi Caswell); grandchildren: Lisa, Grantley, Bradley, Erica, Alexander, and Ryder; three great granddaughters: Arya, Amelie, and Annabelle; and sisters, Ethel Ching and Gloria Huemer.

Services will be held on Saturday, July 11, 2020 at Hawaiian Memorial Park, Kaneohe.
Visitation: 10:30 a.m.; Service: 12:00 p.m.; Burial: 2:00 p.m. Masks are required by all attendees.
For questions regarding the funeral service and limited seating capacity,
please RSVP to: drherbertykwong@gmail.com or text/call (808) 721-4969.