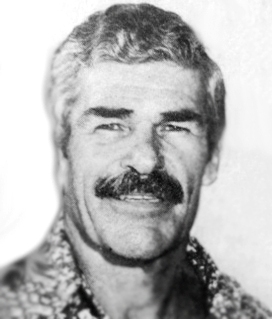 1940. The Monahan family moved to Honolulu when Bills' dad took the position of a vice president of American Factors. Bill recalled being a sickly child. He always credited Duke and Sargent Kahanamoku as his mentors for a life long love of the sea, and subsequent robust good health.
1947. Bill graduated from Punahou School. He excelled in football, wrestling and tennis, as well as serving as student body president. He earned five "O"'s in the Punahou Athletics Hall of Fame.
1951. Bill graduated Dartmouth College. All star football player, two North South football games. The first Hawaii resident to play 1950, and 1951 Hula Bowl's. Bill was a part of Dartmouth's very first RUGBY team, which he said "did not have a clue as to what they were doing!"
1951.....1962. Korean War. Marine Corps. H 3/7 battalion. Wounded in action. Purple heart, bronze star, " V for valor. Retired as colonel in the reserves. Returned home to Oahu. Married Martha Wysard. Two children, Daniel and Margaret (Peggy). Four grandchildren, and two great-grandchildren survive him. Taught English and coached varsity football at Punahou where he led them to two state championships.
1962. Completed PhD at UCB.
1963. Became superintendent of Ross School District.
1966-1969 Superintendent of Schools, Freeport, Illinois.
1979. Married Pamela Strickfaden, Maui.
1980-1999...Raised daughter Sencia in the pineapple plantation town of Makawao. Served in the State House of Representatives. Welcomed toddler Keoni into the Monahan clan.
A visionary: Bill built the largest hydroponic green houses in the islands.((Controlled Environment Farming.)
A humanitarian: Bill conceived of and executed the "Revitalization of Hawaiian Fishponds," a co-operative effort with Oceanic Institute.
1999. Wanderlust. The family moved to Aotearoa.
Poet: Bill published poems, prose and stories while in New Zealand.
Musician: Ukulele, harmonica, piano.
Waterman: Bill and his buddies were on the vanguard of Hawaiian Canoe sailing. Bill owned one of the first Ganon Costeau regulators. Twenty one crossings of Molokai Hoe (Channel) race after age 51. Last race at age 77.
Mentor: Bill and Pam were instrumental in the formation of waka ama teams in the South Island of New Zealand. While living there they studied the Maori language, and felt embraced by their new Kiwi friends.
Bill fought a valiant fight with vascular dementia. His battle cry was "It's great to be alive!".

Contributions in his memory can be made to: The Hana Canoe Club, PO Box 676. Hana, Hi. 96713, to perpetuate the culture of Hawaiian Canoe Paddling. Services to be announced at a later date.