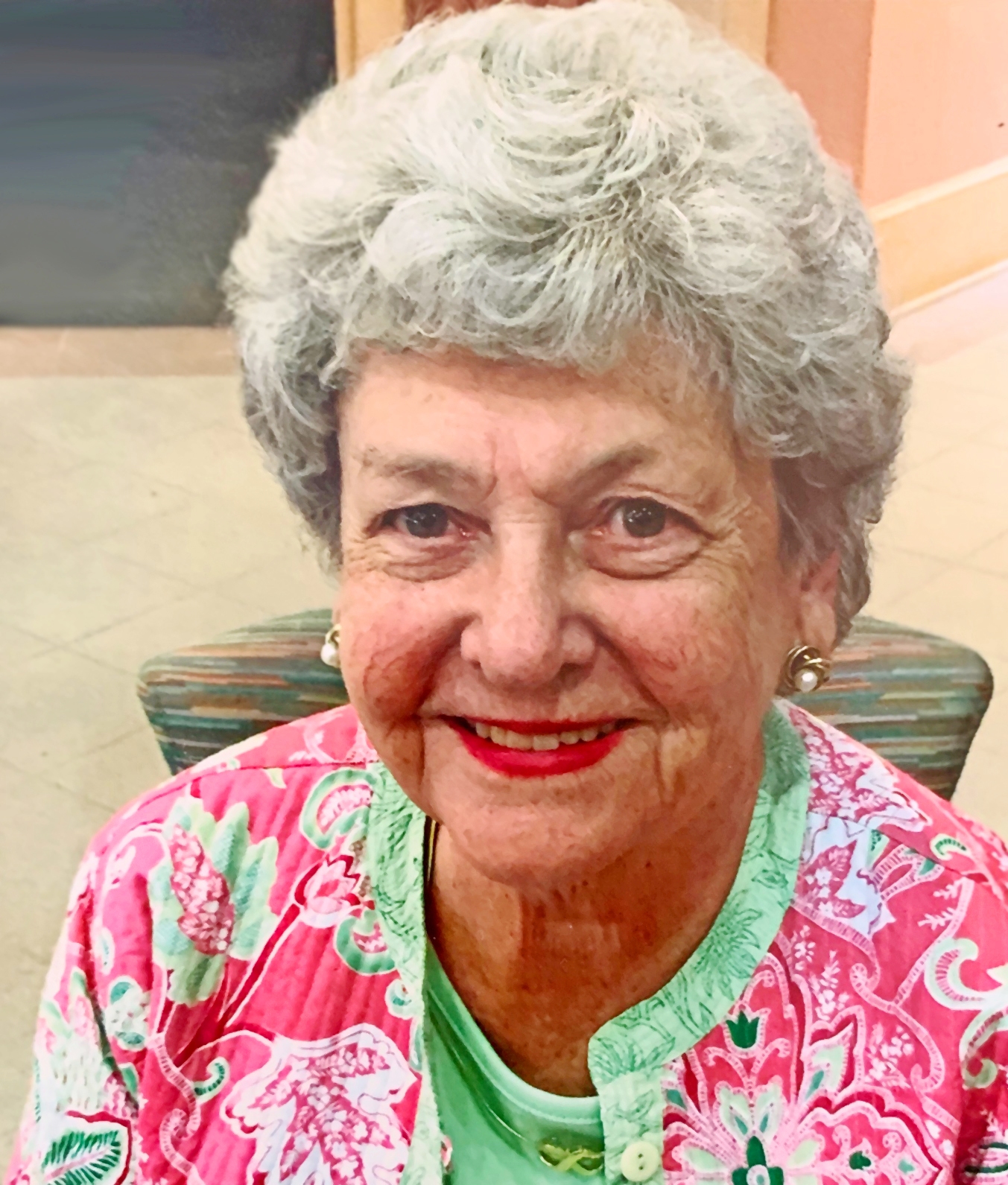 Sally Hagen Schmid, 77, passed away peacefully on July 1, 2020, at Sandhill Cove Retirement Community in Palm City, Florida, where she was an active resident for the past 10 years.

Sally grew up in Princeton, New Jersey, and graduated from Ms. Fine's School then attended Skidmore College in Saratoga Springs, New York. She married in 1961 and had three children. Following a divorce, she relocated to Hawaii to be near her family. She worked in banking and married Albert Schmid in 1976. She was a long-term member and supporter of the Junior League of Honolulu, serving a term as President. In 1994, Sally moved back to the mainland, eventually settling permanently in Florida in 1998. During her time at Sandhill Cove she served on several committees and enjoyed living in the community.

Sally had a remarkable memory and a thirst for knowledge. She was once a contestant on Jeopardy and carried that skill throughout adulthood as an avid trivia player (and frequent champion). She was inquisitive and adventurous – she loved traveling the world on cruise ships and, in later years, reading multiple books a week, doing jigsaw puzzles and socializing with friends. She always loved meeting, talking to, and learning about people and was easy to share her quick wit. Sally (aka Gigi) especially loved watching her three grandchildren grow into adulthood.

She was preceded in death by her husband Albert; her son Thomas; and parents Ruth and Ralph Hagen. She is survived by daughters Kathleen Kerney and Barbara Kerney Phelan, son-in-law Stephen and grandchildren Sara, Timothy and Kevin Phelan as well as her sister Nancy Hagen Spaulding.

Sally's wish was to have a celebration of life at Sandhill Cove which may be scheduled at a later date. She was an advocate of education and donations in her memory can be made to provide scholarship assistance to employees and their children: Sandhill Cove Foundation, 1500 SW Capri Street, Palm City, FL 34990.