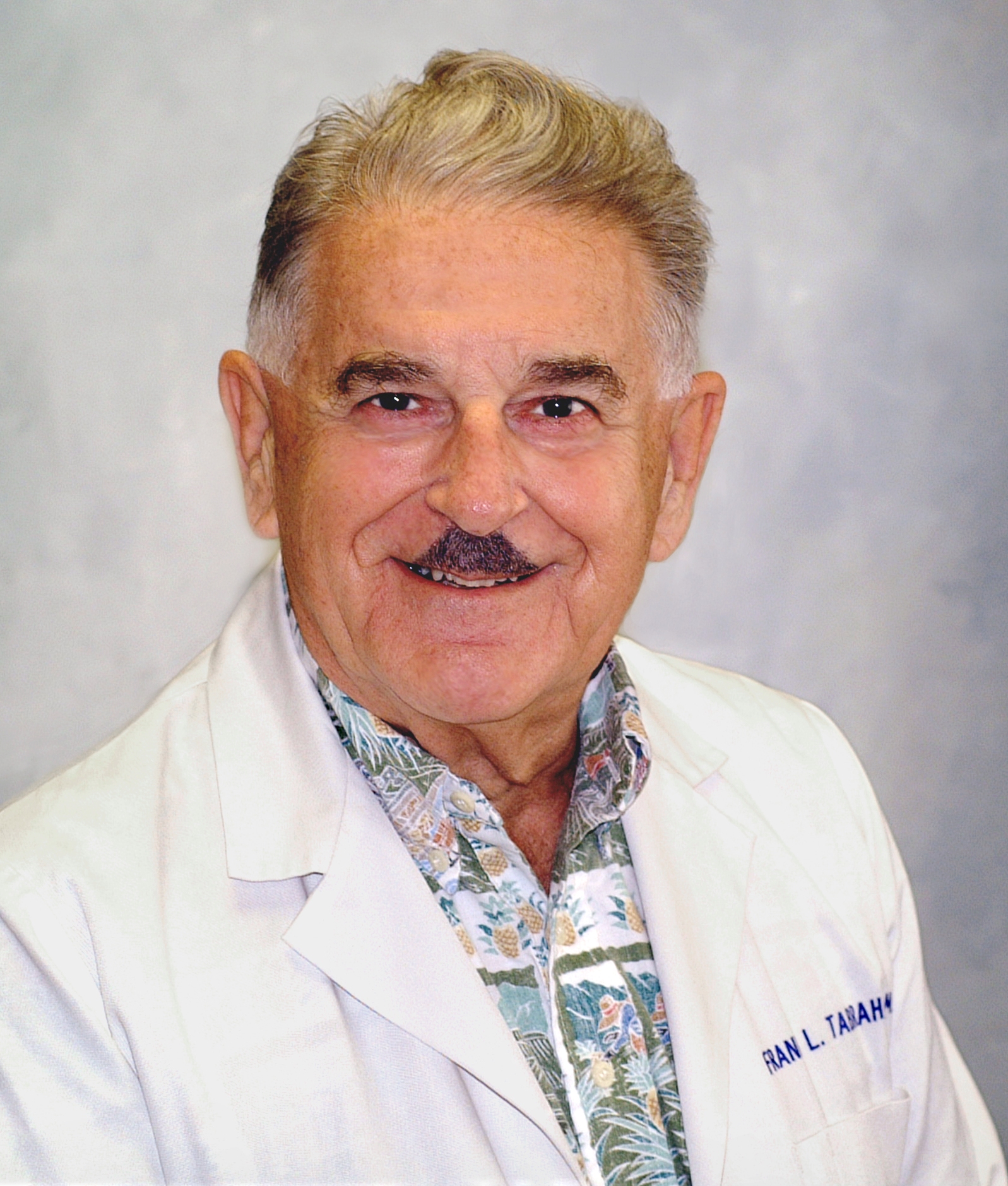 Dr. Frank L. Tabrah (100) passed away at his home in Honolulu on July 11, 2020 after living his life to the fullest. A retired physician from Straub Clinic and Emeritus Professor of Physiology and Community Health at the University of Hawaii John A. Burns School of Medicine, Dr. Tabrah was born in Buffalo N.Y. and lived most of his early years there and in Ohio. He attended The University of the State of New York at Buffalo where he received his M.D. in 1943.

He was a physician in the U.S. Army, where he served in the European Theater and then as a Laboratory Officer at a Wisconsin Separation Center. He received further training at Children's Hospital in Seattle, WA, after which he practiced pediatrics in Bellingham, WA.

In 1956, he moved to Kohala, Hawaii as one of only two doctors on the Big Island, where he raised his family and delivered health care across the island. His sugar plantation life, medical practice, and longstanding research program in Hawaiian medicine, conducted in conjunction with the UH Pharmacology Department, led to many surprising conclusions about Hawaiian medicine and its role in modern medicine. As part of his research, Dr. Tabrah sailed throughout the Southern and Eastern Pacific, gathering plant and marine specimens and information about local medicinal usage in remote settings. In 1973 he moved to Honolulu to JABSOM to develop the Pacific-wide preceptorship program for physicians in training, and to provide continuing medical education for local physicians in Micronesia. In 2007 he wrote a book: Healthcare Hawaii Style, Model for the Nation about these experiences, recalling the early days of rural Hawaii, its cultural life, and the factors that led to Hawaii developing one of the best medical systems in the country.

He served as a physician at Straub Clinic, where for over 30 years he worked in pediatric, occupational, and hyperbaric medicine, holding leadership positions as Associate Medical Director, Risk Manager and adviser to the Summer School Research Program. After retiring, he continued his research at the Pacific Health Research and Education Institute in Honolulu.

Dr. Tabrah was a true renaissance man with an irreverent sense of humor and wide-ranging interests. Beyond his professional achievements, he was an accomplished musician and composer, serious astronomer, scuba diver, and avid student of history. He played the organ, accordion, and string bass and often performed with local Hawaiian musicians.

Dr. Tabrah is survived by his wife, Ernestine Tabrah, sons from a previous marriage, Joseph and Thomas, 7 grandchildren and 9 great-grandchildren. Dr. Tabrah explicitly requested that no public memorial service be held to commemorate his long life and dedicated service to improving the health of the people of Hawaii.