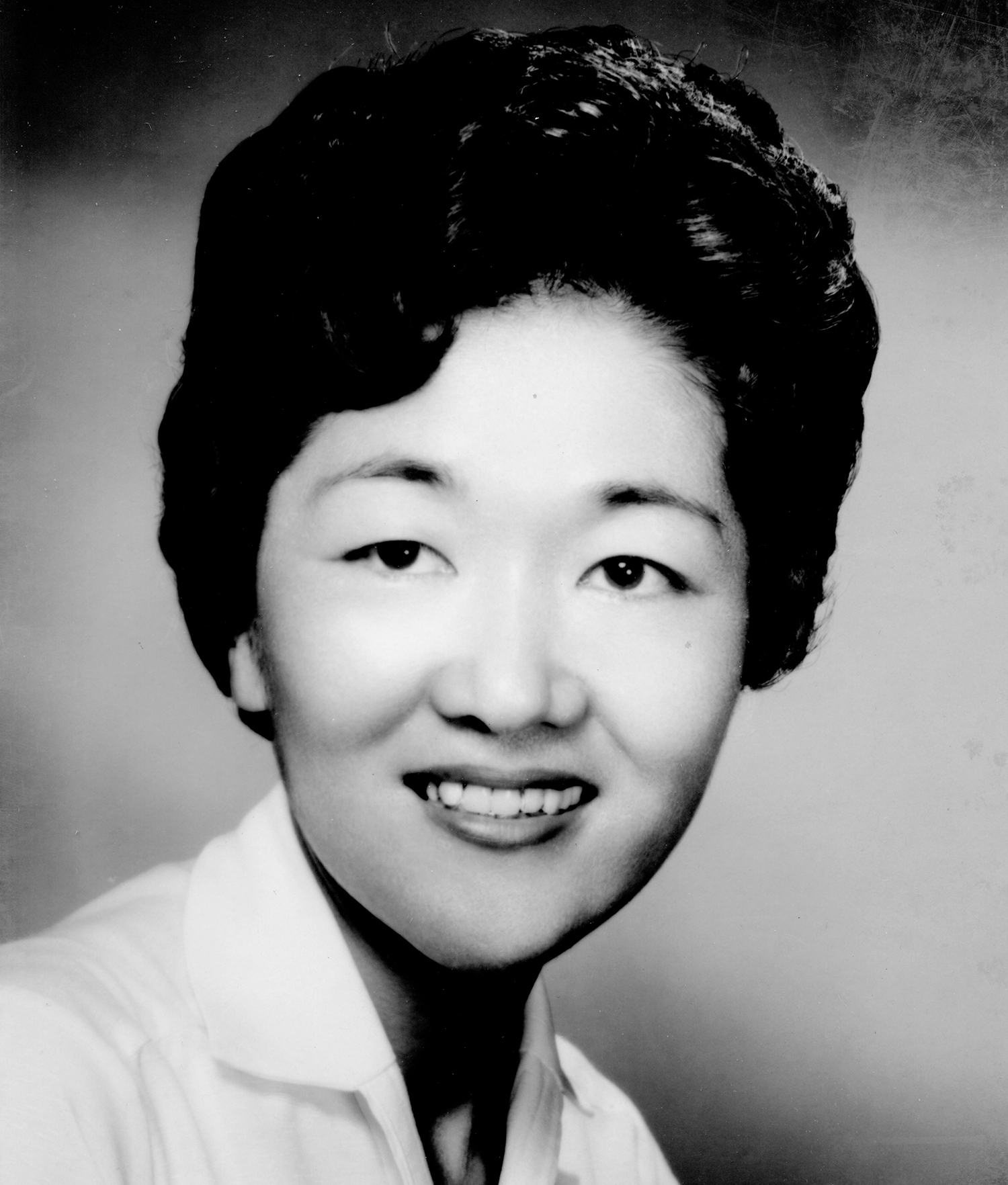 Born Matsuko Kuwahara in Hilo on April 18, 1925, Mom graduated with honors from Hilo High School in 1944. She left that year for Honolulu to pursue a Bachelor's of Science degree in the new Dietetics program at the University of Hawai'i. Her life-long mission was to promote good health and wellness through nutritious diets and food.

Her father, a Hilo merchant, emigrated from Japan in 1907. He was arrested in December 1941, at the start of World War II, and held at detention centers in Louisiana, Montana, and New Mexico until the end of 1945. The FBI found no evidence of anti-American activity, but a hearing board concluded he was pro-Japanese for selling supplies to Japanese merchant ships before the war; sending his first son to Japan for college in 1934 to learn Japanese well enough to handle imports for the family business; and participating in welcoming of Shintoku Maru, a famous Japanese merchant marine training vessel that visited Hilo in 1938.

As a Japanese immigrant, mom's father was prohibited from becoming a naturalized US citizen, but supported the Americanization of his children. In the ninth grade, mom wrote an essay in praise of American democracy and won honorable mention in a national contest; she was also active in Hilo High's Big Island Victory Corps. Her eldest brother, before leaving for college in Japan, renounced his dual citizenship and became exclusively an American. Two other brothers served in the US military during the war, and a third served after the war.

Mom's father missed four years of her high school and college education. While he was interned, the family business struggled. Rather than delay her college education, Mom worked at a pineapple cannery and a hotel, then as cook and housekeeper in private residences to earn her room, board, and tuition. Graduating in 1948, she was recognized as the outstanding student in the first UH Dietetics class.

In college, Mom met Makita, her future husband. During her year-long dietetic internship in Wisconsin, they married in Detroit in 1948 and honeymooned on Makinac Island. After returning to Hawai'i, she was hired as an Assistant Dietitian at the Hawai'i State Hospital in 1954. The couple settled in Kane'ohe to raise two sons and a daughter. In 1959 she enjoyed a summer trip to Los Angeles and Disneyland with her children. That year she co-edited the 3rd edition of the Hawai'i Diet Manual.

From 1961–1972, Mom worked as Chief Dietitian at Kauikeolani Children's Hospital. In 1962, she was elected president of the Hawai'i Dietetic Association. In 1967 she started Dial-a-Dietitian, a newspaper column answering readers' questions about food and nutrition. In 1972, she co-edited the 4th edition of the Hawai'i Diet Manual.

In 1972, Mom became the Director of Dietary Services at both Children's Hospital and Kapi'olani Hospital and continued as director after the two hospitals merged to become Kap'olani Medical Center for Women and Children in 1978.

As director, Mom also served as an Assistant Clinical Professor in the UH School of Public Health (1972–1988) to train interns in the nutrition program. She taught classes in nutrition and was a dietetic consultant to Shriner's Hospital, the State of Hawai'i, and Island Nursing Home. In 1979, she implemented meal service for 25 clients of Meals on Wheels. That year, she was elected to her second term as president of the Hawai'i Dietetics Association. She retired in 1989.

During her career, Mom traveled throughout the US to seminars and conferences and visited a high school pen pal in Canada. She also went to Hong Kong and to Japan twice with Dad. After he passed away in 1970, she took her children to ancestral hometowns in Hiroshima Prefecture to meet relatives, and to Kyoto and Tokyo. In 1973, she traveled to Mexico with her second son and later to Brazil and Peru, two countries she had written about forty years earlier for the student newspaper at Hilo Intermediate School.

After Dad's passing at age 44, Mom managed her finances to support the undergraduate and graduate educations of her three children and followed their professional careers and community work with pride and joy.

In retirement, Mom volunteered at Lyon Arboretum to make jams and jellies from local fruits for sale at its gift shop. She contributed to a UH Cancer Research Center study on the link between diet and cancer and traveled to Japan as a consultant to set up a similar study there. She coordinated the publication of the history of the Hawai'i Dietetic Association (1964–1989). For her past accomplishments, she was honored by the American Dietitics Association as the Hawaii State Outstanding Dietitian in 1997.

Mom also spent her retirement sewing and crocheting, giving away her creations to family, friends, and neighbors, and to non-profit gift shops for sale. She cooked and baked, modifying recipes for taste, nutrition, and food allergies. She nurtured plants on her lanai, with a special affection for flowers. She was delighted by a beautiful work of art, a well-written book, a well-crafted birthday or greeting card. She loved to talk on the phone and exchange letters and gifts with relatives and friends and to give advice on life to their children.

Mom was determined to live independently and purposefully till the end; she persevered, even after it became increasingly difficult as her kidneys weakened; for her grit while growing up in Hilo, she was known as the "Bull of Kaumana", where her family lived. During her last ten years, her two sons did chores and errands daily to help her continue to live in her own apartment.

Two days after agreeing to go to Kuakini Medical Center to get hydrated and tested for infections, she passed away peacefully on June 14, 2020, at the age of 95. One factor in her longevity was her careful nutritional habits, which she passed on to her children, family, and community. She is survived by her three children, in-laws, and nieces and nephews, grand nieces and nephews, and great grand nieces and nephews.

In this time of pandemic, private services will be held; a Celebration of Life will be scheduled when it's safe to have one. Donations may be made "In Memory of Matsuko Kawaharada" to the "YMCA of Honolulu" (Metropolitan Office, 1441 Pali Hwy, Honolulu, HI 96813). The donations will help fund the "Matsuko Kawaharada Family Endowment" in support of the education and development of our youth.