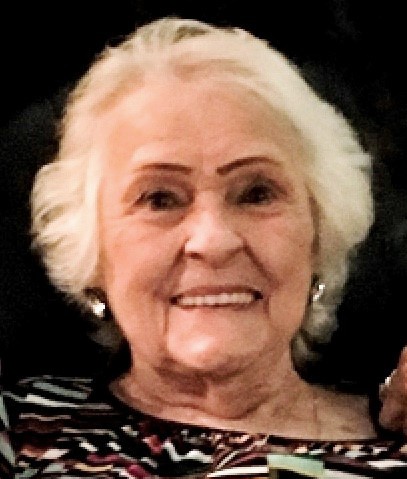 Pearl G. Robello-Klotz, 88, (aka) Pauline G. Robello of Las Vegas, Nevada, died on July 14, 2020. Born on July, 1, 1932 in Ewa, Hawaii to Joseph(d) and Philomena(d) Perreira. Pearl was an extraordinary woman true to her faith in the Lord and her family. She was a homemaker and former department manager for Nordstrom Stores and a spirit of Aloha.
She is survived by her loving husband and soul mate Steven L. Klotz of Las Vegas, Nevada; children: Susan (Kenneth) Bailey, Diane Chaves, John Robello Jr., Christopher (Gina) Robello, all of Hawaii; ten grandchildren, twenty-one great grandchildren, five great great grandchildren; mother-in-law Carol Barkin of California; sisters-in-law: Irene Perreira, California, Sylvia Perreira, Nevada and Tracy (Ron) Saritzky, California, brothers-in-law: Gary (Dianne McLaughlin) Klotz, Colorado, David (Tiffany) Klotz, Virginia; numerous cousins, nieces, nephews and dear friends. Predeceased by brothers Joseph, George, Ernest, Herbert and Arthur Perreira and grandson Robert Robello.
A Memorial Mass will be held at Saint Joseph's Catholic Church in Makawao, Maui, HI on August 11, 2020 at 11:00 a.m. Seating is limited to immediate family and friends. Masks and social distancing required.

Condolences may be sent to: C/O Susan Bailey P.O. Box 396 Mountain View, HI 96771.