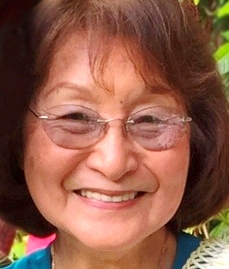 Dolores "Dolly" Gabriel Mandap, 84, of Mililani peacefully went home to be with her Lord and Savior Jesus Christ on July 5, 2020.

She was a mainstay in the hospitality and restaurant industries for over 25 years. Her beautiful smile and heart of aloha always made patrons, locals and visitors alike, feel so welcomed. Everywhere she went, she made fast friends. After retiring, she became an active member of her church; she cooked, cleaned, worked at carnivals, supported fundraisers, etc. However, of her many roles and accomplishments, she was most proud of being a devoted mother to her six children and a loving grandmother to her many grandchildren and great grandchildren. All of whom miss her more than words can say.

She was preceded in death by her father Felix Gabriel, mother Timotea Deboma, son Aaron Gabriel Cummings, and grandchildren Ka`iulani Cummings; Kyle, Pa`ana`akala and Shiloh Aiu.

She is survived by husband Robert ("Bob"), sons Abraham (Carol) Cummings and Willie Cummings, daughters Rinda (Kappy) Aiu, Mamo (Max) Cummings Graham, and Koki Cummings, grandchildren Gabriel, Kanoe, Dee Dee, Kawailele, Michael, Dan, Tim, Angel, Daron, Ka`ili, Momi, Luke and Hunter; numerous great-grandchildren, nieces, nephews and one great, great-grandchild.

A private Mass will be held. Condolences can be mailed to: Rinda Aiu, 95-018 Kahoea #141, Mililani, HI 96789. Mililani Memorial Park & Mortuary is assisting the family.