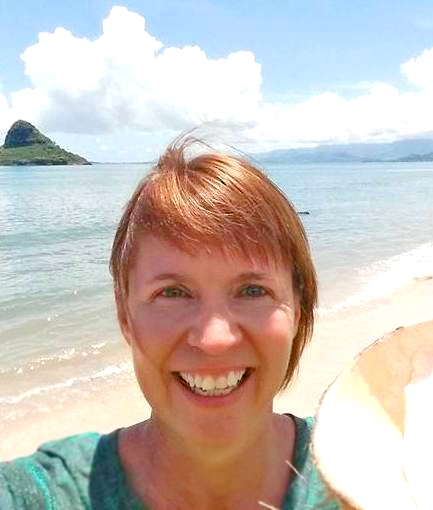 After a brave battle with cancer Laura passed away in her sleep on July 14, 2020. She was the youngest daughter of Marda and Joseph Phillips. Her two sons, William and Benjamin, and goddaughter Sarah currently reside in Australia.

Laura loved swimming, body surfing and all outdoor activities. At Punahou ('87), she excelled in singing, diving and gymnastics. She received a Master's in Urban and Regional Planning from UH Manoa. She worked professionally in California, Australia, and most recently at our State Department of Health. Laura was an active member of Central Union Church and the Waikiki Neighborhood board.

Laura's family would like to publicly thank the amazing medical and professional staff of Kaiser Permanente, St. Francis Hospice and Palolo Chinese Home for easing her journey. If she could, she'd encourage you to start Colorectal cancer screening in your 40's.

Even late into her illness, Laura's smile always brightened the day. She will be missed. Scattering of her ashes will be visible from Kaimana beach (@ the windsock) at sunset on August 2, 2020.