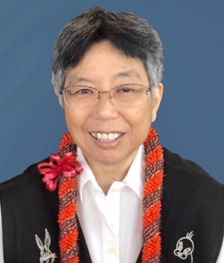 60, of Aiea, Hawaii, passed away peacefully on July 10, 2020.
A graduate of Mid-Pacific Institute, '78 and Whitworth College in Spokane, WA, Leacia earned her degree in art and continued to use her artistic talent throughout her life.
Leacia joined her family at Arakawas department store, working in advertising and buying. After the store closed, she moved to At Home furniture store and SN Realty, where her dedication and sense of responsibility served her well.
Her loved ones remember her for her strength of character, perseverance, and loyalty. Her friendships were genuine and true.
Leacia will be lovingly remembered by her sisters, Ann-Lea Schramm and Bobbie Taba (Jonathan Poretz), and her nieces, LiliAnn and Jenelle Schramm. Private Burial.