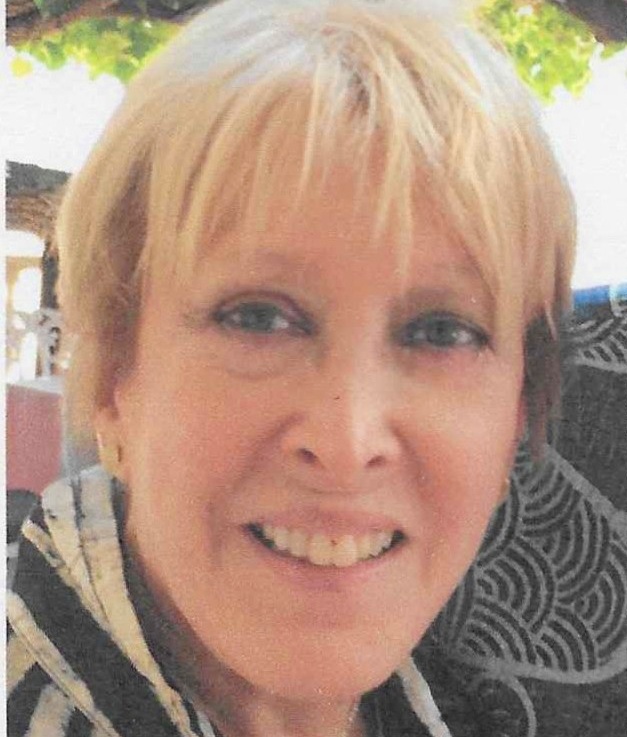 78, passed away on July 15, 2020 in Honolulu Hawaii. She was born in Chicago, Illinois on February 2, 1942 to James Gino and Helen M. Berni. Betty leaves behind her loving fiancé, Jack Ballentine and five wonderful sisters: Marge (Jack) Greiner of Grand Rapids, Ml; Winnie (Jay) Stortzum of Champaign, IL.; Bev (Gene) Berni-Bernardo of Palos Park, IL; Cindy (Steve) Mark of Chicago, IL; and Val (Paul) Lagomarcino of Naperville, IL.
Betty was a Beautiful and very intelligent, self-made, independent woman. She graduated from Northern Illinois University with a BS and MS majoring in mathematics, and went to the University of Arizona achieving all the coursework save a dissertation for her doctorate. She became an actuary and was the first woman in her company, Watson Wyatt Worldwide, to manage a branch office which she grew from 4 to 20 employees in Honolulu.
Betty was much more than a consummate professional and she has silos of friends, from her Sunrise Rotary of Honolulu club, school friends from Chicago that range from kindergarten to college, actuarial professionals located all over the United States, and one in South Africa, and lifelong friends from her San Francisco experience where she worked and played in the 70s.
After her retirement Betty fell in love with bicycle trips, more than 20 all over the world, as well as ski adventures in Aspen, Vail and many others ski areas.
After a bout with cancer in 2014, she made it a priority to spend time and to travel with her sisters. Betty organized wonderful trips with all five sisters and their spouses traveling internationally. After retirement she volunteered with charitable groups and pursued travel and fun with the same focus she approached in her work, planning trips to Europe, South America, Africa Canada, Hong Kong, Japan and many destinations on the mainland.
She loved her house in Manoa and enjoyed spending time surrounded by its greenery and warmth.
The return of cancer in 2018 began a difficult journey. She was fortunate to have loving caregivers, Gail, Alice, Ila, Ema, Charlene, Jealith, all incredible, helping Betty like gentle angels. Her struggle over the next two years was inspirational, her spirit never gave in and her mantra "don't ever feel sorry for me I've had a wonderful life" was delivered more than once...

Arrangements for various memorial services are pending
but will take place in Chicago, San Francisco and Honolulu
at a suitable time in the future.
If you would like to honor Betty with a donation, please consider a contribution to Hawaii Sunrise Rotary or a charity of your choice.