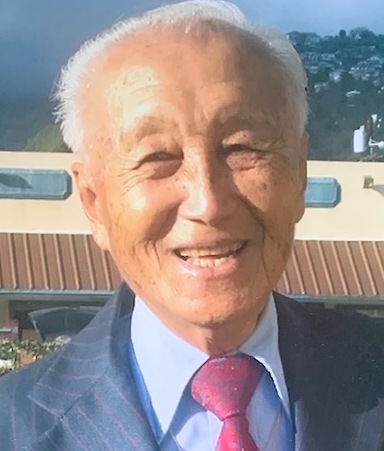 92, of Kaimuki, passed away peacefully on Thursday, July 30, 2020. Born in Wahiawa with his sister Betty, and half brother and sister C.K.Tom and Laura, Al was a graduate of Leilehua High School. He then moved on to graduate from Howard Payne University in Brownwood, Texas, and Southwestern Baptist Theological Seminary with a Bachelors of Divinity and a Master of Religious Education. He was a Minister of Music and Education at Waialae Baptist Church, radio pastor at KAIM, and served at University Avenue Baptist Church as deacon and bi-vocational Minister of Education. He is survived by his wife, May and daughter, Carole, and sister Betty McAdory. His son, Melvin predeceased him.
Three things we can remember Rev. Alfred Chong by:
1) Served the Lord with Gladness
2) Gave God the Glory
3) Faithful until Death

Private services held.