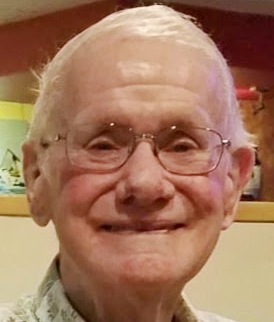 Jim Pollock passed away in Kailua on February 27, 2020 from complications after surgery. He was 83.
He was born in Raton, New Mexico, on January 20, 1937, to William Dunne and Eleanor Nims Pollock. He and his two brothers grew up in Denver, Colorado, where he attended the University of Denver, majoring in accounting. After graduation in 1958, he was offered a job with Peat, Marwick & Mitchell in Honolulu. Shortly after his arrival, he met his wife Jan. They were married in 1961. While at Peat, Marwick & Mitchell, he worked on accounts for Dillingham Corporation, an assignment that led to his being hired by that company. He remained with Dillingham, serving as its CFO, until it was sold in 1988.
Jim enjoyed both tennis and biking. He was a member of Kaneohe Yacht Club for many years where he was an active member of the Tennis Fleet. He also belonged to the Koolau Pedalers, a group of friends who were his biking companions during weekly rides all over the Windward side. During his later years when tennis and biking were no longer an option, he turned to sports on TV, cheering on his favorites: the Denver Broncos, the CU Avalanche hockey team, and UH volleyball, football, and basketball.
Most important in his life was his family. He was actively involved in raising his three children Laurie, Julie and Kimo, making time for their activities: Girl Scout camps, Halloween and birthday parties, beach outings. Every summer he took the family on a mainland trip. The most memorable one was a visit to historic East Coast sites.
He is survived by his wife Jan; daughters Laurie (Craig) Thornley and Julie Mancuso; son Kimo; grandchildren: Megan, Conner, and Mandy Mancuso; and brother William.

A Private scattering of ashes will be held at a later date.
Those wishing to honor Jim's memory can do so by making a contribution to the Hawaii Foodbank.