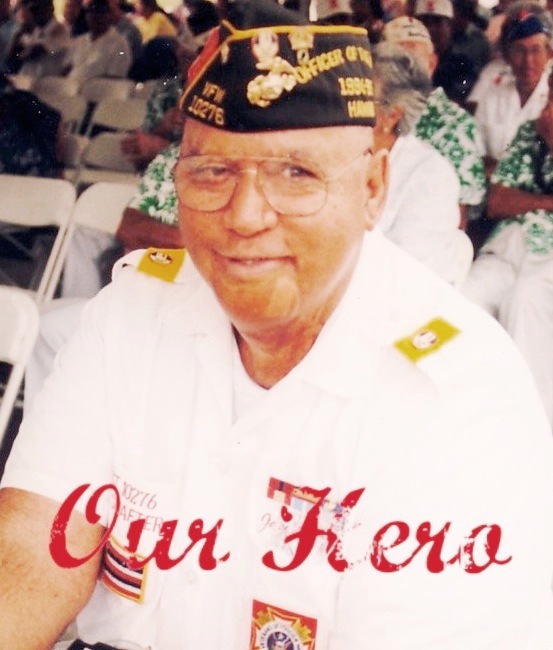 85, of Waipahu, Hawaii, passed away at his home surrounded by loved ones, on August 4, 2020.
John married his childhood sweetheart, Anna May, in 1954. He was a Veteran of the Korean War and a retired sergeant with the USMC. He was a proud member of Disabled American Veterans & Veterans of Foreign Wars. He was passionate about campaigning for elected officials, Mits Shito, Cal Kawamoto, George Ariyoshi and more. A retired pipefitter from PHNSY Shop 56.
John was a grateful man with a strong, positive and driven personality. He loved his family and would express it often. He was an extraordinary father, who provided his wife and children with a beautiful life, full of love and wonderful memories. He will always be treasured and never forgotten.
He was preceded in death by his beloved, Anna May Lessary. He is survived by his daughters: Jonalin Kelani (Bernard) Lessary-Apo, Adrianne Moana Bowen, Annette Lessary, Theodora (Wilbur) Lessary-Kaialau, Shirley (Nelson) Tupouniua-Lagadon; his sons: Robert Sonny (Christine) Lessary and John Keola (Shelby) Lessary; Grandchildren: Sonny Boy, Keola, Kamuela, Kawika, Kalei, Malia, Maile & Salote; 11 Great grandchildren; brothers: Robert (Manu), William Lessary; sister, Linda Abordo. Extended Ohana: sister Shirley Nahoopii, brothers: Brent (Lyndee) Ho, Joseph Ho, Sr., Gary Ho and many loving nieces, nephews & cousins.

Services are Private and will be streamed on September 4, 2020
at 10:00 a.m.; Zoom meeting rm: 893 300 4218 and on Facebook live.