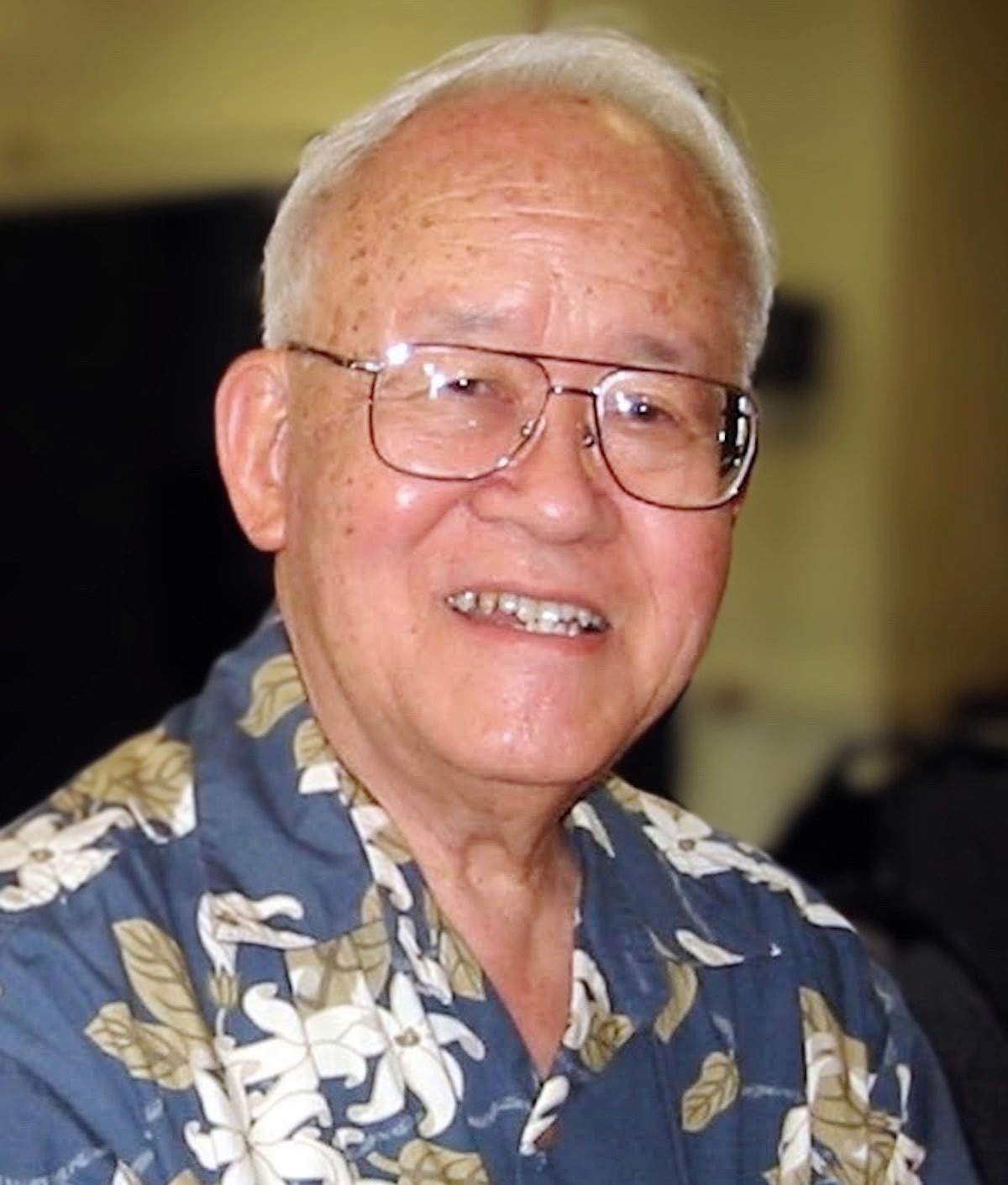 Mark Tit Mun Chun passed away on April 25, 2020, with his wife and family by his side. He was born on May 28, 1930, in Kong Bui Village, Kwangtung Province. In 1941, he fled war-torn China only to face WWII in Hawaii. Growing up in Honolulu, he worked various odd jobs throughout his school years, graduating from McKinley High and then from UH, where he earned his engineering degree and later, his EMBA
He started his career as a civil engineer in CA, but after six months, he returned to Hawaii, serving two years with the U.S. Army. In 1956, he joined the Highways Division, launching a long career with the State. Three years later, he married Carol Ngit Lin Lau, and over the next several decades, they embraced five children, a forever home, and years of laughter and general craziness. In 1989, he retired from the Dept of Transportation for a position as vice president of M&E Pacific. In 1993, he "really" retired as its president.
A firm believer in community service, he volunteered with many organizations throughout his life, serving in leadership roles with his kids' PTAs, Moanalua Gardens Missionary Church, where he was baptized, his community association, ASCE, EAH, and the Hawaii State FCU.
He enjoyed playing the stock market, but loved offering advice more. He valued business acumen and education, but prized humility and hard work above all else. He emphasized to his children and grandchildren that it didn't matter whether they were butchers, bakers, or candlestick makers—as long as they respected others and lived happily.
He had great admiration and regard for his family, and enjoyed many lifelong friendships with people he met along his journey. He believed God had blessed him with all that he needed.
Today, his siblings include his brothers: David Tit Seung (Dolores), Tit Kwong (Lorraine), Tit Kwon (Ellie) Chun; sister-in-law Elsa Chun, and sisters Mary (Wah Gon) Tom and Susana (Jim) Liu. He was predeceased by his sisters Pui Duck (Leon) Lee, Eunice (Kwock Nam) Lau, and brothers Tit Houng, Tit Jong, and two others. Carol and the family they shared, including his five children: Belinda (Clark) Dorman, Given (Doris) Chun, Gail (Craig) Chang, Jennifer Chun, Lynn (James) Ink and his eleven grandkids and granddaughter-in-law, as well as his many nieces and nephews, were fortunate to have enjoyed many years laughing with and learning from him.

A private inurnment ceremony was held at the
National Memorial Cemetery of the Pacific at Punchbowl.
A Celebration of Life is pending due to COVID-19. Please visit www.dignitymemorial.com or contact Borthwick Mortuary for updates.