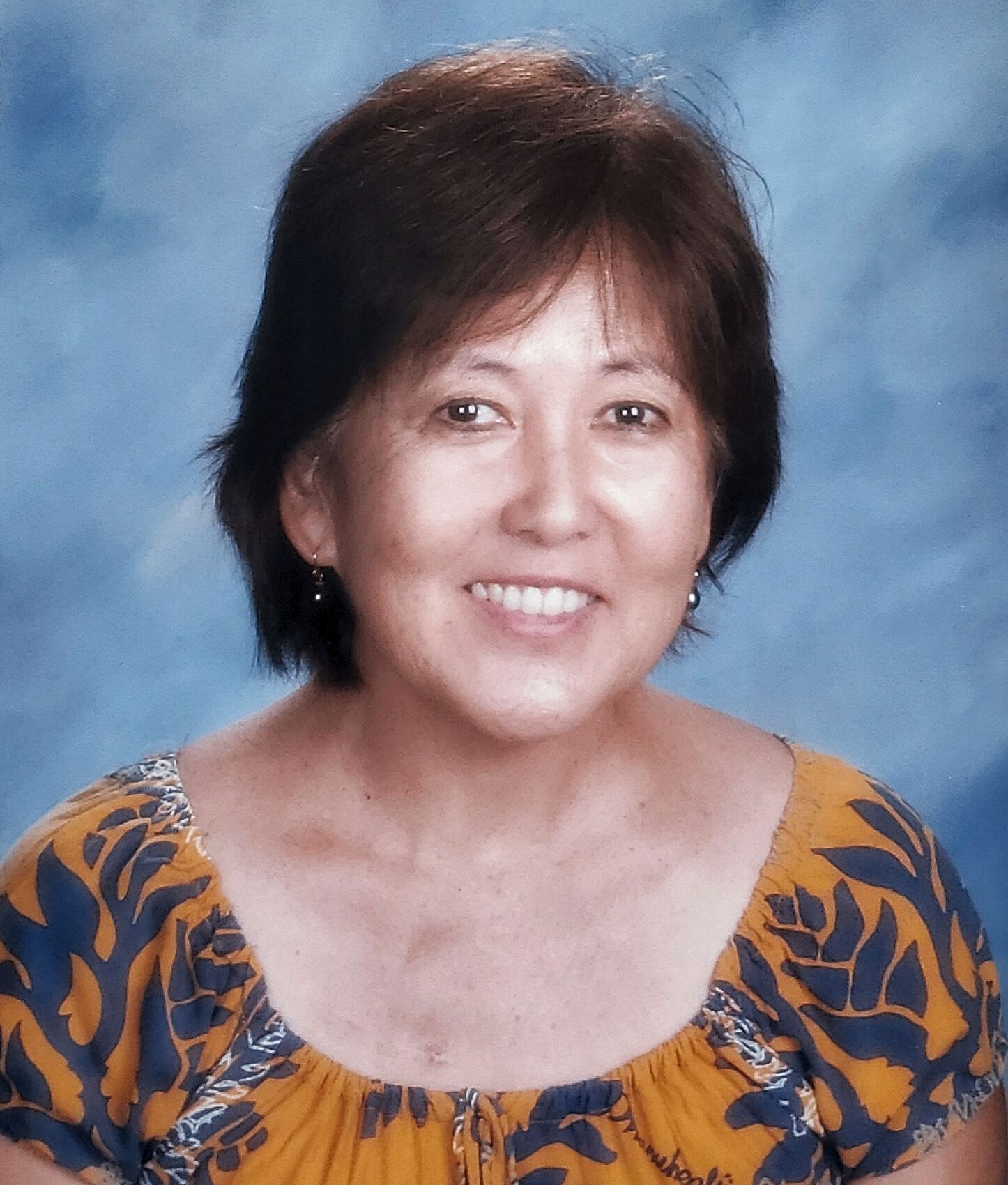 71, of Kailua, Hawaii, passed away peacefully while surrounded by family on July 23, 2020.
Born on March 21, 1949 in Honolulu and raised in Kailua, Gail was the eldest of four children born to George and Mitsui Suzuki. A lifelong educator and lover of learning, Gail most recently taught fourth grade at Likelike Elementary School. She had an adventurous spirit that was stoked by a trip around the world during her last semester of college at the University of Hawai'i at Manoa. She enjoyed sampling local cuisine while traveling and always jumped at the chance to see live shows, especially Broadway musicals.
She is survived by her son, Van-Alan (Cheryl) Shima; daughters, Alayna (Vance) and Erin (Ian) Shima; two grandchildren; brothers, Gary (Cindy) and Dennis Suzuki; sister, Susan (David) Toyama; and numerous nieces and nephews.

Gail will be remembered as a devoted mother, loving grandmother, and loyal friend. She will be deeply missed by friends and family.

Private burial will be held due to the COVID-19 pandemic.