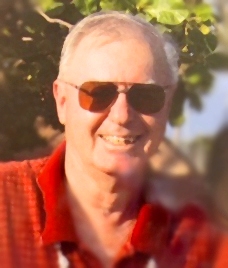 Richard Halloran, longtime journalist, died on August 30, 2020 at his home in Boulder, Colorado at the age of 90.

Halloran's career divided into thirds, writing about East Asia, covering military affairs, and taking on a mixed bag of investigative reporting, economics, and energy assignments. And he occasionally wrote about culture, art, and sports.

He spent ten years as a foreign correspondent in Asia for, successively, Business Week magazine, The Washington Post, and The New York Times. For another ten years he was a military correspondent for the Times, covering the Pentagon and the armed forces in the field.

After retiring from the Times in 1990, Halloran was Director of the Program on Communications and Journalism at the East-West Center in Honolulu, then editorial director of the now defunct Honolulu Star-Bulletin, and writer of a column called "The Rising East," about US relations with Asia.

Halloran is survived by his wife of 42 years, Fumiko Mori Halloran, and two daughters, Laura Halloran Wilkason of Boulder, CO, and Catherine Halloran Cook, of San Jose, CA, and five grand- children. His son, Christopher Paul Halloran, died of cancer in 2015.

Full obituary found at Carroll-Lewellen Funeral Services.