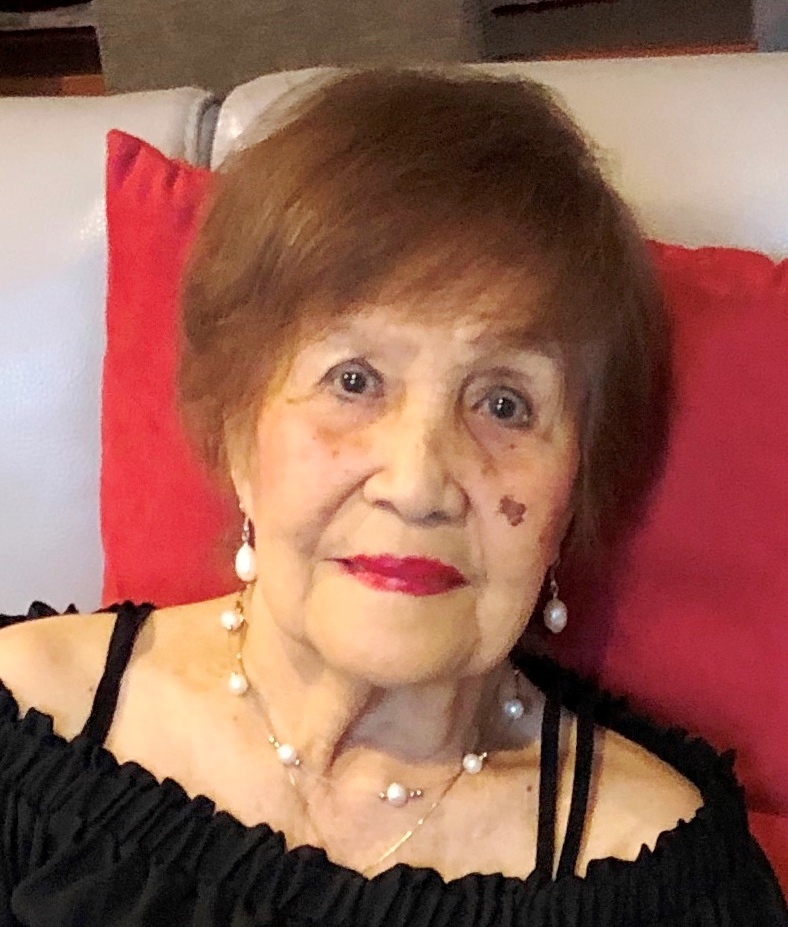 Elising "Mamang" Tunglen, took her last breath, after 96 years living a full life, on September 7th, 2020 at home with family at her side. She was born in Iloilo, Philippines on June 14, 1924. As a young grandma in her 40's "Mamang" was the name she chose.
At 18, she taught 4th grade then pursued a nursing degree, recognized as a "top 10 achiever." A desire to help young doctors and nurses to work in America, she started an "Exchange Visitor, Fly Now, Pay Later" program for Filipino nurses and doctors to work in the States to address the medical shortages.
Mamang moved to Hawaii where she learned to sew while watching sewing lessons on TV and concocted seasoning salt as her trademark. A world traveler, she visited all continents, but her favorite place was wherever there were family and friends she could enjoy cooking, singing, and dancing with, especially the Tango.
Missing Mamang are her children: Beth (Jim) Hoban, Lulu (Rey) Bautista, Linda (George) Kumar, Eleanor (Ed) Thommes, Patricia Nevada; grandchildren: Jamie, Wendi (Aiden Hoban), Sean Hoban, Carlo, Tami (Caelynn and Caeleb Chan), Lynn, Damien (Brady, Bennett, Bella Enright), Michelle and Alex Musetti, Ray Bautista, Lisa, Kelly (Levi and Soraya Morgan), Reggie Bautista, Nicole, Shaymus (Maddi and Henry Alwin), Monica (Aurea, Leo Brown), Edward and Kim Thommes.

Mass: 11:00 a.m. at St. Ann Catholic Church, Kaneohe
September 26, 2020. Masks required.
In Lieu of flowers, donations to Pali Momi Foundation or
St. Ann Catholic Church will be appreciated.