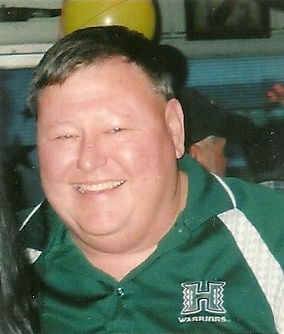 Christopher, 68, passed away in Honolulu on March 20, 2020. He was born in Rabat, Morocco. The family was living in England when Chris graduated from RAF Lakenheath HS.
In 1974, he graduated from Morgan State College, now Morgan State University in Baltimore, Maryland, a predominately black college. Upon graduation, he was commissioned as a 2nd LT. in the U.S. Army. He served in various countries throughout his career. Chris retired in 1996 as a Lt. Colonel.
Chris worked for the Dept. of the Army as a civilian, eventually becoming the Deputy G-4. He was awarded posthumously, from the Department of the Army, the Superior Civilian Service Medal dated April 28, 2020.
Chris is predeceased by his parents, Stephen and Jane Zaklan and his grandson Marcus Murray. His youngest brother, Dennis (Cynthia), passed away on 3/24/20 due to illness not related to COVID19.
He is survived by his spouse of 41 years, Donna and his oldest brother Stevie; Stepchildren: Traci (Kalani) Simon of Wahiawa, Carolmarie (Tim) Bartlett of Illinois, Lawrence (Elisa) Chang of Lihue and Renee (Joe) Gorischek of Illinois; 8 grandchildren; 5 great granddaughters, nieces and nephews.
Due to the uncertainty of COVID-19 and the welfare of family and friends, private services were held.

A Celebration of his Life will be held when circumstances allow.