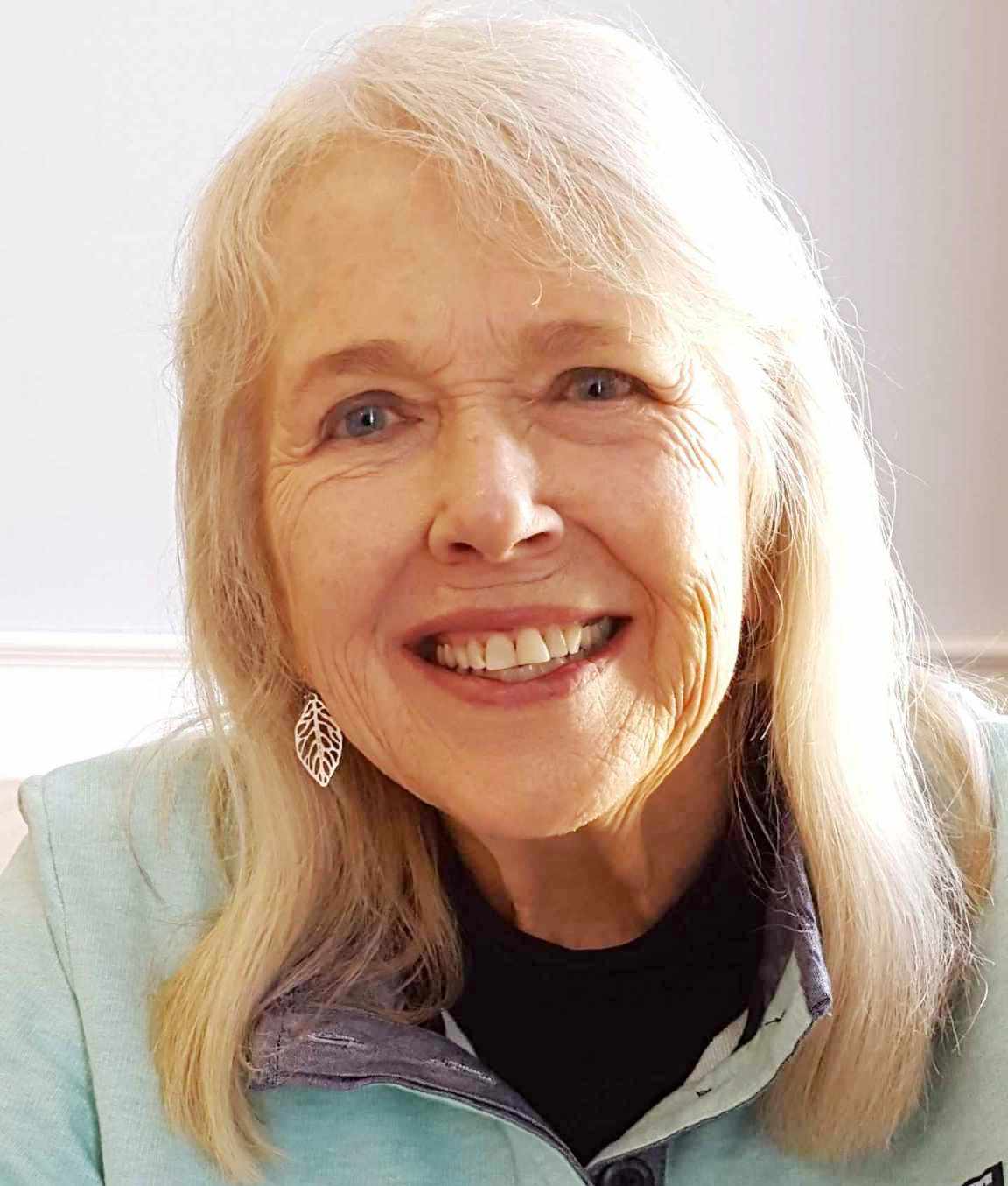 Donna Shane Hopkins' generous and expansive heart, beating since her Valentine-Day birth 77 years ago, 1943, stopped on September 15, 2020 in Whitefish, Montana.
Donna found everyone and everything interesting, enriching the lives of hundreds of people; thousands when considering all the students and professional people she worked with during her careers as a teacher and as a Business Development Specialist for the U.S. Small Business Administration in Hawaii.
She was born in Stoughton, Wisconsin. Following 10 years of moves with her parents, Mildred (Onsrud) and Don Hopkins, the family settled in Bakersfield in 1953. After graduating from Bakersfield High in 1961, Donna spent two years at Bakersfield Jr. College. In between those two years she attended summer school at the University of Hawaii and finished her undergraduate work at the University of Wisconsin, Madison, earning her BS in Education and English in 1967.
In 1979 Donna created and led the fledgling Community Education Program at Flathead Valley Community College in Kalispell, Montana. Seven years later her wanderlust led her to Mexico, Central and South America, California, Texas, and Hawaii, where she settled in Honolulu to work for the U.S. Small Business Administration. There she found her heart connection with a young Cambodian orphan who would become Donna's only child; if not legally, absolutely in spirit.
She was introduced to Chantha Suon and the Future Light Orphanage of Worldmate (FLOW), through the Honolulu Sunrise Rotary. As a sponsor, Donna provided financial support, and in 2009 traveled to Phnom Pehn to meet her "daughter" for the first time. The bond between Chantha and Donna was immediate and unbreakable, and Donna made several other visits as mentor and teacher at FLOW.
It wasn't long before Donna got "island fever" and transferred to the SBA in Las Vegas, retiring in 2005 to her ancestral family home in Whitefish.
Sister, auntie, "mommie," and dear, dear friend, Donna is survived by Chantha and Locc Tra Yin, Honolulu; brother Roger, and her "heart sister"/fellow Valentine Lenny Granger of Columbia Falls, Montana; niece Elizabeth (Hopkins) Records, Jerry Records, and grand-nephew Campbell Records, of Kalispell, Montana; nephews Treyson Hopkins and Noah Hopkins-Martin, Columbia Falls and her "sisters" around the world.

Donna will be interred in Whitefish Cemetery.
In lieu of flowers, donations may be made in Donna's memory
to the organization sponsoring Cambodian orphans:
eGlobal Family, P.O. Box 2536, Honolulu, HI 96804-2536.