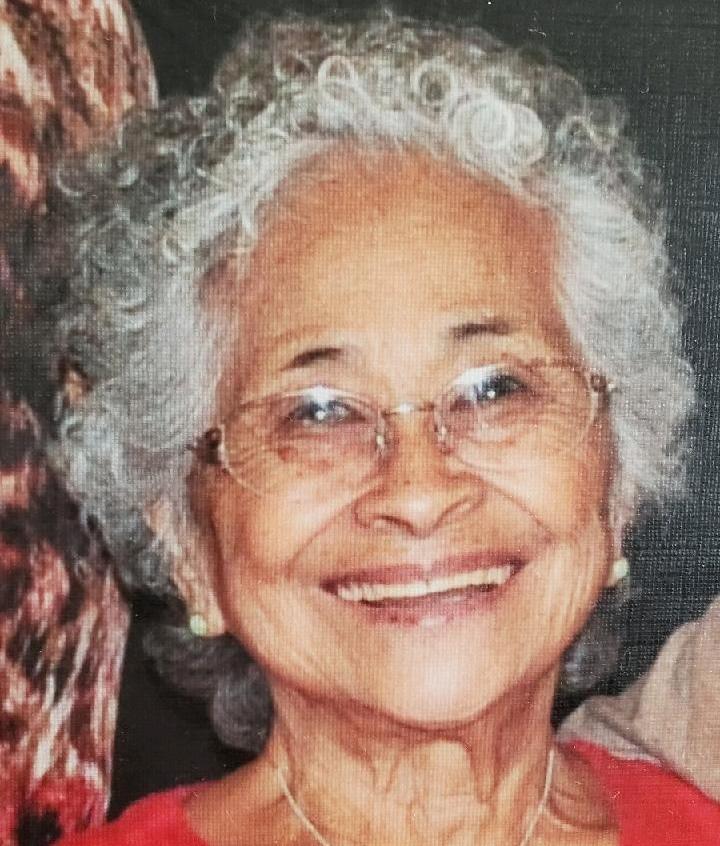 The family of Yaeko Oliveira of Ewa Beach, is saddened to announce her passing on July 26, 2020 at the age of 90. Yaeko was born July 11, 1930, in Lahaina, Maui. She is predeceased by her parents, Filimon Flores and Shizue (Hirayama) Flores; brothers: Paul "Toshi" Nishimura, Carlito "Kazu" Flores, Manuel "Boy" Flores and granddaughter Jayna (La Puente) Oclinaria Kamai.
Yaeko is survived by her loving spouse of 67 years Louis Ronald Oliveira, Sr.; children: Louis Jr. (Luzviminda); Lou-Ann Adams (Cleighton–deceased); Michael (Roxanne); JoAnne (John) Rhoden; David (Denise) and Russell (Hideko); hanai son Jourdan (Emme) La Puente, Sr.; hanai daughter Dina (Anthony) Miller; 27 grandchildren; 20 great-grandchildren; 5 great-great grandchildren; sisters: Asaye Nishimoto and Lucille "Ha-Chan" Lee and many nephews, nieces, relatives, friends and her pet dog Maxwell.
Yaeko attended Kamehameha III Elementary School; Lahainaluna High School (1950); and Maunaolu Junior Community College (1952). She was a devout and devoted Catholic member of Our Lady of Perpetual Help Church in Ewa Beach, the OLPH Filipino Catholic Club, the Lahainaluna Club, and the Chevron Retiree Association-Hawai'i Chapter. Yaeko's contributions to the community included: OLPH school substitute teacher; DOE substitute teacher; Ewa Beach Bluebird den mother 1965-1966; James Campbell High School and Ewa Beach community league baseball honorary team mother and spirit leader; and member of the Association of Christian Motorcyclist Annual Toys for Tots Harley Davidson motorcycle rider with her beloved husband, Louis Sr.

Private services will be held at Mililani Memorial Park & Mortuary.