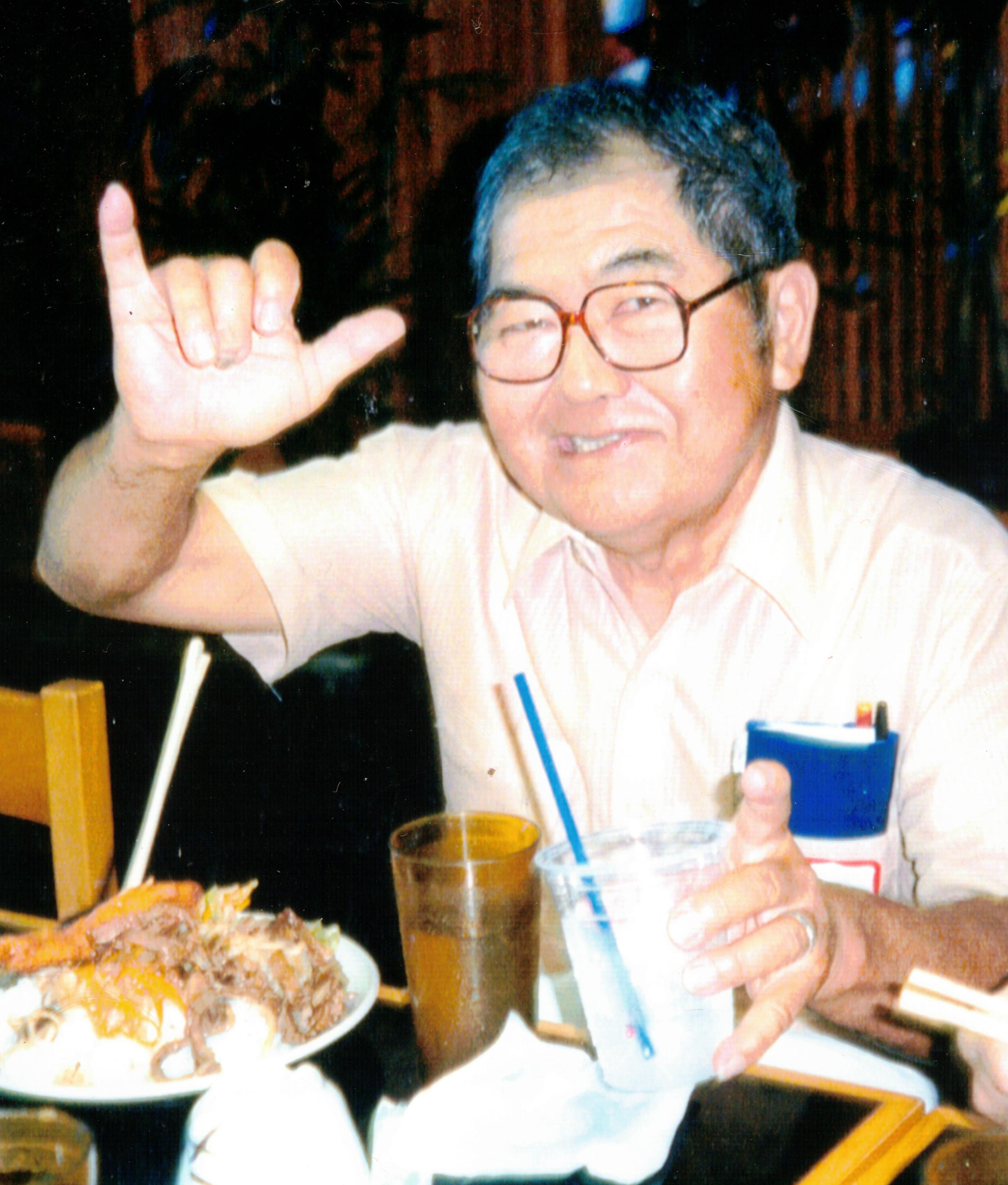 To many people he was "the man on the bike picking up rubbish" keeping the highway beautiful between his home in Papaikou and Hilo. To countless others, he was a mentor, friend, and precious brother in Christ.
Born and raised in Papaikou, he was the youngest of four children. He lost his mother when he was just an infant and later, at age 17, lost his father. He attended Hilo High for two years then went on to Hilo Vocational School where he met a friend who was involved with The Salvation Army. They attended the Hilo Temple Corps together and in 1953, at the age of 22, he accepted Christ as his Savior.
In 1958, Seichi moved to Oahu to join the Salvation Army's brass band. He also taught Bible classes, worked at the Waioli Tea Room (SA's restaurant), and worked tirelessly to spread the Good News. His greatest passion was working with troubled youth through SA's Youth Crusade ministry which, incidentally, was founded by his friend. Because of epilepsy, his bicycle became his trusted means of transportation and he was a fixture of Honolulu's busy streets.
After over 30 years on Oahu, Seichi decided to return to his homestead in Papaikou. An article in the SA newsletter gladly welcomed this "prayer warrior" back. He continued working there as well as doing odd jobs for many. On his bi-weekly pilgrimages to Hilo on his bike, he'd shaka to many who tooted their appreciation for his one-man litter campaign.
In an interview, Seichi recalled a speech he gave at a Youth Crusade rally in the early 80's: "'I'm 50-plus years old and still single.' I told the audience. 'But no wahine can love me as God loves me.' People laughed, but it's true. God's love is so wonderful. I got to share it with everyone. Being epileptic, like other people with handicaps and hardships, you sense God's help more. As long as I'm able, I want to continue to help people."
He is survived by sister, Helen Saito of Honolulu.

A scattering of his ashes will be done in the future.