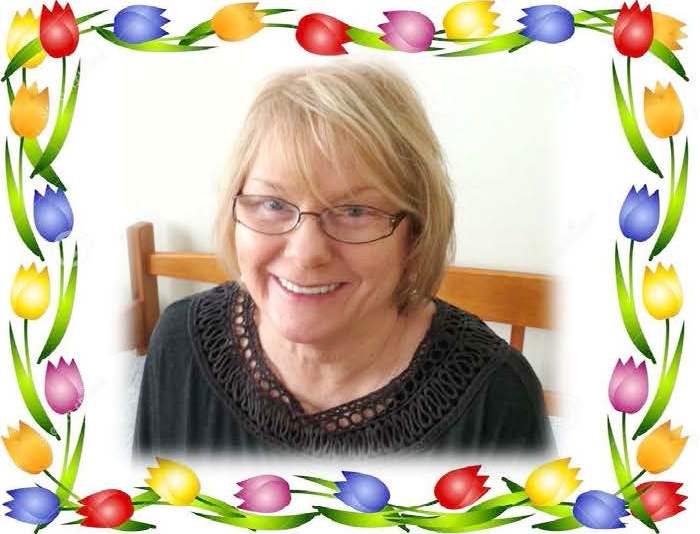 Marlene Delores Joaquin passed away on Saturday, August 29, 2020. It was 4 o'clock in the morning and she was surrounded by her family and friends. Not all of them were physically there when she took her last breath but most had the blessing of telling her what she meant to them the night before so their sentiments for her filled the room that morning and she knew during those final moments that she was loved.
Marlene was a beloved wife to Thomas, a loving mother to her children and their partners: Michael (Diane), Mark (Jody), Mary (Jason), and Michelle (Terrence), a doting Nana to grandchildren: Torie, Katherine, Timothy, and Shaina, a caring godmother to Ian, and a new great-grandmother to Kholten. She left them and all her friends with a strong sense of who she was.
Marlene was brave. Born on March 9, 1942 to Anthony and Odella Welk in Helena, Montana and raised in Yakima, Washington, she married Tom at age 20 and moved with him and their young son to an entirely new life in Hawaii.
Marlene was extremely creative. She was an expert at the sewing machine and made everything for her family from Halloween costumes to wedding dresses, and all baptism, first communion, and prom outfits in between. She also loved riding on roller coasters with her grandchildren. The wilder the coaster the better.
Marlene was generous. Her help was widespread and touched a wide variety of groups from schools to churches, to shelters and food banks. Making an impact on people and their livelihoods motivated her constantly.
Marlene was careful to make sure everyone knew how she felt about things. She wasn't shy about seeing that the good in the world got recognized and the foul things made right.
Marlene treasured her family and friends. And because of this, on that morning of August 29, and every day since, they know just how much she loved them back.

A Celebration of Marlene's Life will be held on March 9, 2021 at
The National Memorial Cemetery of the Pacific at Punchbowl.