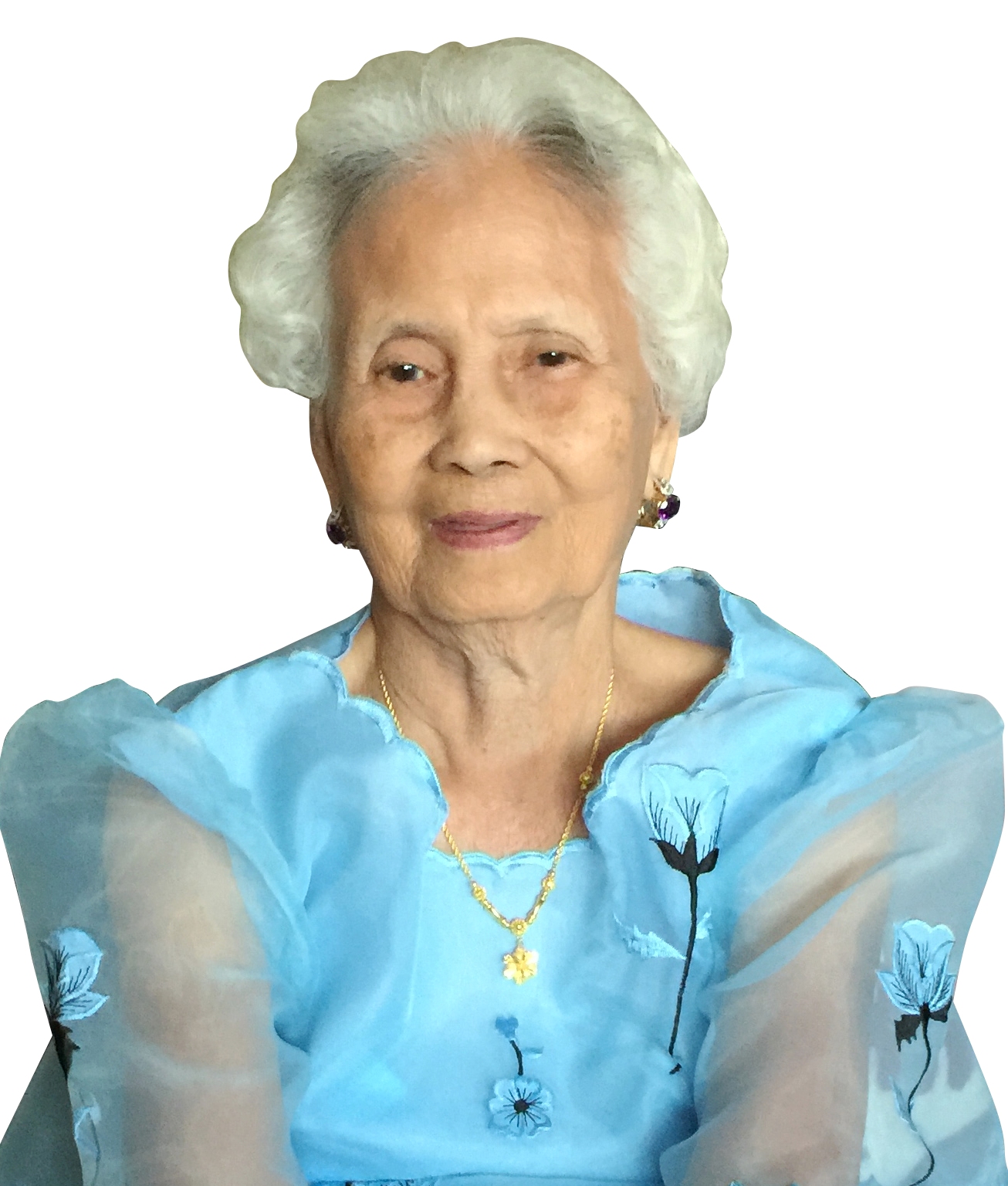 In the 1960s, Hawaii welcomed thousands of new Filipino immigrants to the Islands, among them a schoolteacher from the Philippines province of Pangasinan, Brigida Sevilla Gines. She and her three young children moved to Poamoho plantation village in 1964 to join her husband Ignacio, a Del Monte machinist. The family soon moved to Kunia plantation camp after Ignacio was promoted to "luna" (supervisor) status.
The fifth of seven siblings, Brigida was the first in her family, and only one of her siblings, to go to college. She set the standard for subsequent generations of the extended Sevilla family. She received her bachelor's degree in education and had a fulfilling teaching career in Luzon's provinces. As a career-minded young woman in the 1950s in the Philippines, she forged a financially independent life, eventually earning as much as the male principal of her school. However, upon moving to Hawaii, she found that her advanced teaching credentials were not recognized -- common for many immigrant professionals then and now. She had to quickly adjust to being a plantation housewife. She pivoted to focus her teaching skills and knowledge in child development to coaching her children and grandchildren in their scholarly pursuits. Three of five would graduate from Stanford University; and one would major in mathematics and earn a master's in financial analysis from the University of San Francisco. Her son would have an honorable 20-year career serving his country in the U.S. Navy.
She and Ignacio shared a passion for reef fishing. On many weekends they would join their friends on the rocky crags of Kaena Point. Year 'round, their freezers would be filled with menpachi, lobster, and uni. Later in life, she enjoyed going on European cruises with her daughters and son-in-law. At 87 years old, she hiked to the top of the Acropolis, Greece, to view the Parthenon.
On her 90th birthday, her family hosted a celebration in Honolulu, which became a reunion of close friends from Poamoho and Kunia, and family. She remained strong and independent well into her 90s – on her own taking the bus from Waipahu to Honolulu to shop at Chinatown; going to doctor visits; and walking to local stores and carrying her purchases back to home. An unfortunate accident at age 93 slowed her down considerably. Brigida passed away at 95 years old after a brief illness.
She is survived by her daughters Shirley Gines and Genevieve Gines (Rock) Ley, MD; grandchildren: Prescilla Gines and Andrew "AJ" Gines (Andrew Vo), and daughter-in-law Perlita Luis Gines. She was predeceased by her husband Ignacio Gines and son, former Chief Petty Officer Larry Gines.