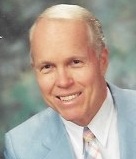 David Gerald Stringer passed away peacefully on November 5, 2020 at home with family - the end of a long life full of love, friendship, generosity, and accomplishment.

David was born the thirteenth of fourteen children to an English immigrant family in the charity ward of the Los Angeles County Hospital on November 20, 1933. He attended South Pasadena-San Marino High School and then, after being without a home since the age of sixteen, accepted a football scholarship from the University of Oregon, making him the first in his family to attend a four-year university. David served overseas during the Korean War and was honorably discharged as a disabled veteran. Upon returning home, he attended the University of Southern California School of Architecture and married his high school sweetheart, Virginia Schoolcraft, whose support was instrumental in helping him achieve his degree.

In 1967, the Kaiser organization contracted with David to design an office building in Hawai'i, and in 1969 he permanently relocated with his family. His 60-year architectural career spanned the Pacific Rim, winning numerous awards for design excellence (including Kapiolani Park Bandstand, 1100 Alakea St, The Mauna Luan, and the Punahou School President's House restoration). He always credited his many associates for the overall success of Stringer-Tusher Architects, AIA.

David served as the Commissioner of Culture and the Arts for the City and County of Honolulu, and was elected to the first Neighborhood Board of Hawaii Kai. He was President of The Hawaiians WFL football team, coached various youth soccer teams, and was a vibrant, generous part of the greater Honolulu community.

By far, his most meaningful accomplishments were the many friendships he made throughout his lifetime. His genuine caring for others and generosity of spirit were his greatest attributes. Remembering his own childhood, he offered support and guidance to so many young people to help them pursue their dreams.

David is survived by his wife of 62 years, Virginia, daughters Gail and Anne (Will Ayer), granddaughters Laney Eaton-Stringer, Kate Eaton-Stringer and Madeline Ayer, sister Ruth Davy and over fifty nephews and nieces. We will all miss him dearly.

In lieu of flowers or donations, please consider giving to someone in need. Whether a stranger or a friend, money or time, please extend your aloha to someone in memory of David.