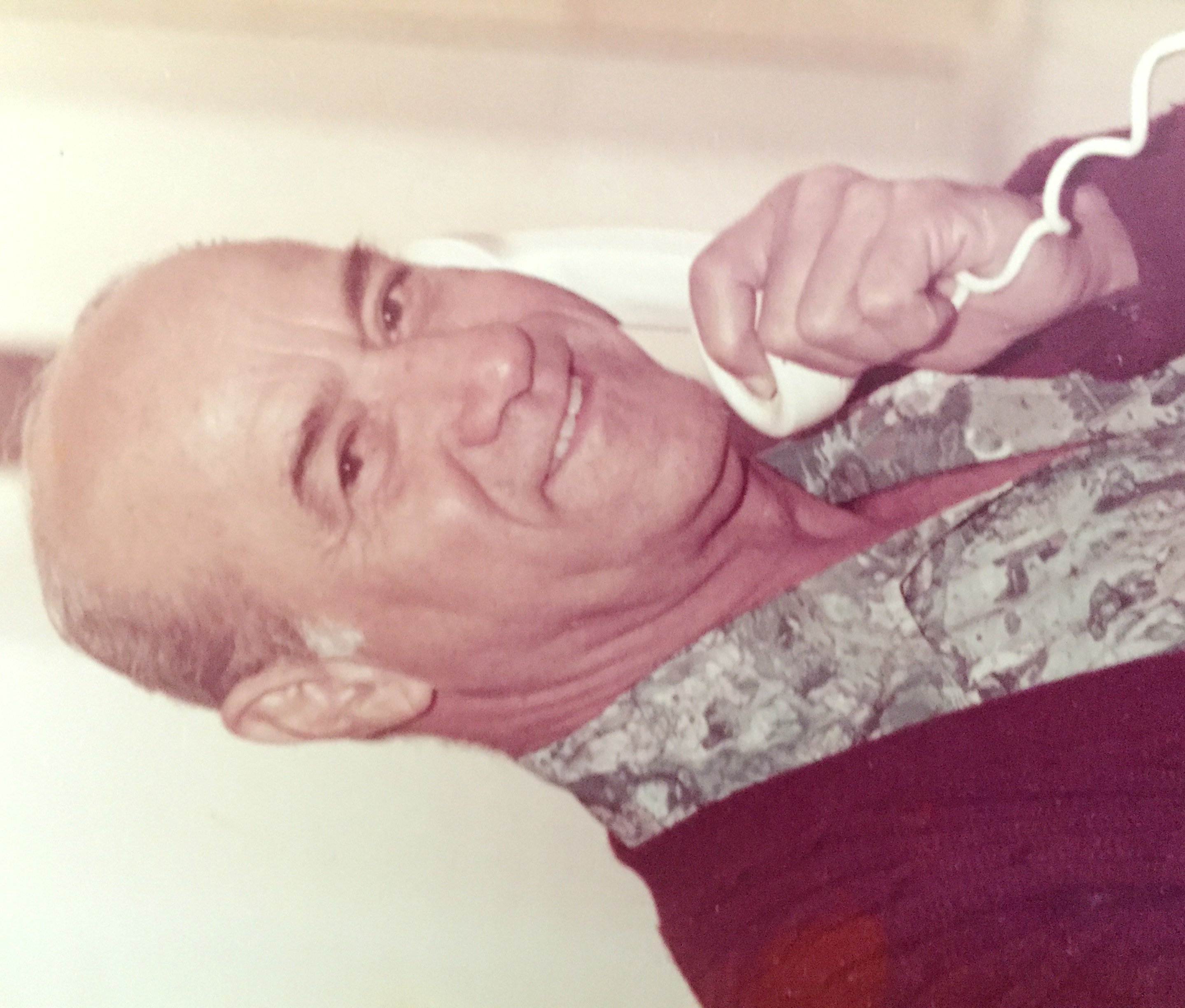 With deep sorrow, we, the Ayala family, announce the passing of our dad Ernest Ayala Sr at his home in Pukalani, Maui on Nov. 9, 2020. He will be greatly missed by his family and all who had the privilege of knowing him. He had a special way about him that drew people to him. His greatest pleasure in life revolved around his family and friends. He genuinely cared for people and was always there for anyone who needed help.

Ernest born in Honolulu on Christmas Day 1921, grew up in Kalihi in a musical family of 5 siblings. He was an accomplished horn player who played in different orchestras and venues around Honolulu. He liked to play the piano, loved to play the ukulele, taught himself how to play the standup base, and loved Hawaiian music. He was a man of many talents. He held a black belt in Judo, and was taught by his sensei how to massage and heal the body. He was an excellent volleyball player and played in many competitive leagues around town. But his true passion was the game of golf. He and younger brother Albert caddied as teenagers for the military brass on Army bases in Honolulu. They soon became excellent golfers themselves both with single digit handicaps. Dad started the first golf club in Hawaii Kai in the 60's, and was president for many years until he retired and moved to Maui. In Pukalani he started another golf club and was president until the club disbanded in 2019. Ernest survived his wife Allie by seven weeks. They were happily married for 78 years having married during the war even as he began working as a cable slicer on Maui.

That led to a long, and outstanding 42 year career with the phone company. Back to Honolulu he quickly moved up the ranks through different departments within the company never turning down an offer to learn new jobs: telephone equipment installer, engineering, data communications, to becoming the manager and supervisor of the teletype shop. He loved what he was doing. Ernest attended night classes at UH, extensive training and business classes on the mainland and ended his career as a Division Manager Director for the east side of Oahu with 300 people under him. He and Allie moved to Maui after retirement where he built his dream house on the Pukalani Golf Course.

He will always be remembered for his boundless energy, his can do attitude toward life, and his generous heart.

Ernest is survived by his children, Sandra Lockhart (Peter) of California, Ernest Ayala Jr. (Barbara) and Randy Ayala (Jan) of Maui; four grandchildren, Jared, Yugen, Lauren and Nicole; and nine great-grandsons, Braden, Brody, Brady, Breez, James, Alexander, Oliver, Gunnar and Thor.

A mass will celebrate Ernest's life at St. Joseph's Catholic Church in Makawao on November 23, 2020 at 10:00 AM. All are welcome. Please come and share your stories.