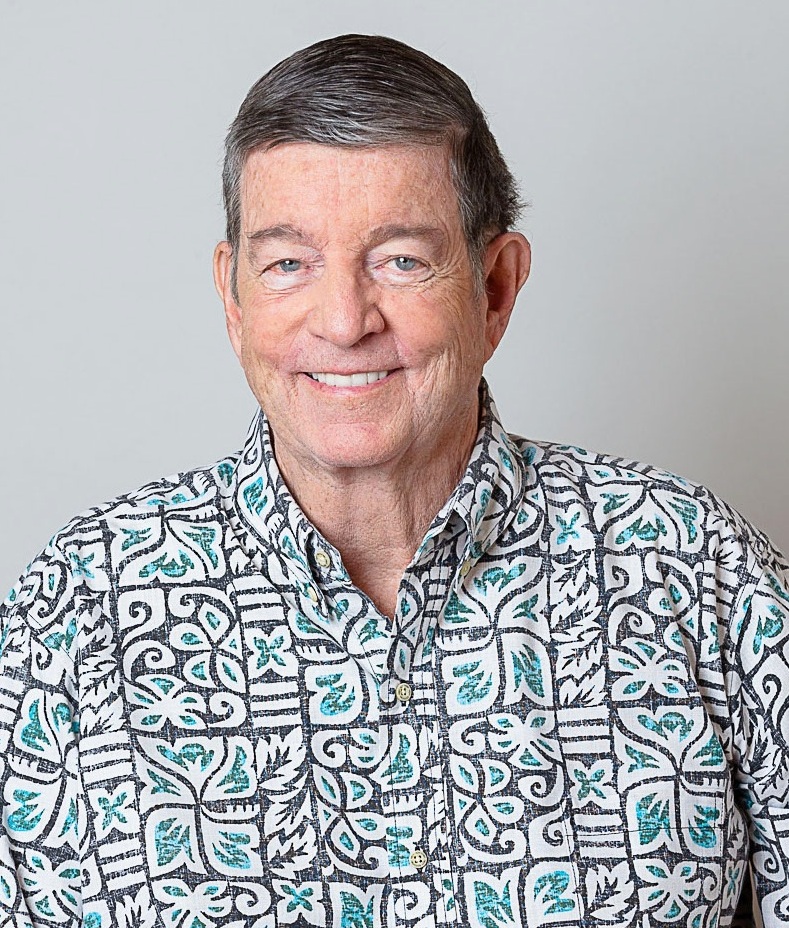 Ian Leslie Mattoch passed peacefully at home in Kailua on November 6, 2020. Born in Honolulu on July 13, 1943 to Robert and Elizabeth Mattoch, Ian was a 4th generation child of Hawai'i who spent an ocean-filled, adventurous youth in Kailua and graduated from Punahou School in 1961.
After making life-long friends at Occidental College, Ian met the love of his life, Judy Egermayer, while attending Northwestern Law School. He returned to Hawai'i to build a law firm which spanned four islands over forty years. He taught Law and Society at Punahou School to a generation of talented future lawyers, including a president he much admired, Barack Obama.
He celebrated 53 years of marriage and raised four children: Robert (Suzette) Mattoch, Laura Mattoch (Mark) Ludwin, Ian Scott (Taylor Moore) Mattoch, Malia Mattoch (Jonathan) McManus. He was adored by eight grandchildren: Ian Cole, Grant, Jack, Kiela, Dylan, Luana, Sabina, and Kenny, indulging all in nights of ice cream and movies, travel and great stories. His childhood battle against polio inspired his lifelong advocacy for others and his appreciation of the ministry of the Institute of Human Services.
He is survived by a devoted family, his law firm 'ohana, and a vast community of friends ever appreciative of his loyalty, humor, generosity, kindness and zest for life. Ian always believed something great could happen at any moment. He loved dogs, books, licorice, justice, Thanksgiving, Kailua, the Big Island, and all the good people who filled his life from beginning to end.

He will be forever loved and remembered.