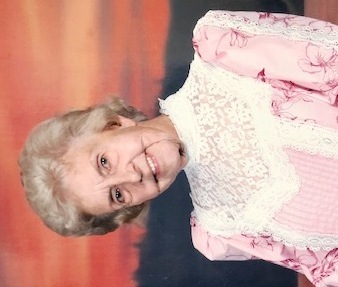 95, passed away at home on Friday, October 30, 2020, in the care of Navian-Hospice and loving family. Born to Eugene Joseph and Mildred (Wilcox) Arcand, Sr. in Plainfield, CT., she was the eldest of five children. She married Navy man, Harvey J. Westfall in 1945 and they had 3 children. In 1955, the family arrived in Oahu by ship and Rita later said that she would like to live in the Islands for the rest of her life.
In 1957, she married William "Billy" Figueira and moved to Kaneohe. She started working for the Bank of Hawaii in 1959. She had many assignments during her 35-year career, including Escrow, transferring to Kwajalein, and finishing her career as an Officer in Personal Banking. She also completed her Bachelor's degree, Summa Cum Laude from Chaminade University at age 60. She was active in the Kaneohe Business and Professional Women's Club, Toastmasters, and Friendship Force. Rita made her church home at St. Ann's Catholic Church.
In retirement, Rita became an avid Bridge player and made beautiful hand-stitched Hawaiian quilts under the teaching of Auntie Debbie (deceased) at Bishop Museum. She became a Reiki Master and was active in Tai Chi. She loved to travel and joined the Akamai'na's Women's Club, enjoying many trips and activities with close friends. She loved to garden and was part of the Windward Orchid Society.
She is survived by son, Chris (Becky) Westfall, daughter Kathy (Randy) Brown; 2 grandchildren, Scott (Lori McCormack) Brown, Beth Brown, and 3 great grandsons. She is also survived by her youngest brother, Gene (Ann) Arcand, Jr. of MA., nieces and nephews. By marriage, Rita is survived by her Haleiwa Ohana, John (Eileen) Hirota, Lehua Yates, Kuulei Kaio and many nieces and nephews.
She was predeceased by her husband, Billy and her son, Gary Westfall.
She will be remembered for her love, warmth, and kokua to others. She was kind and generous, and contributed to many charitable causes. She will be dearly missed by family and friends.

A Celebration of Life Prayer Service was held Friday,
November 13th, 2020 at St. Ann's Church in Kaneohe.