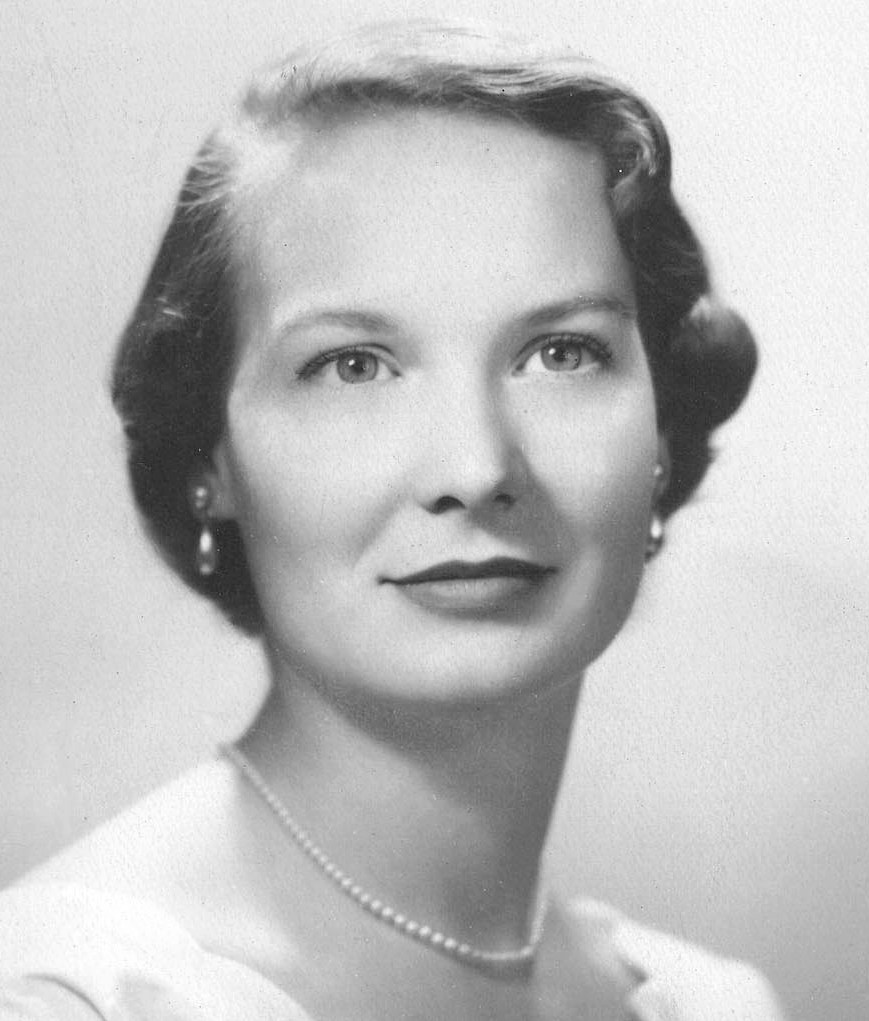 Juanita Rose (nee Cowsert) Johnson was born in Murphysboro, Illinois, to Ollie P. and Addie R. Cowsert. She passed away at the age of 91 in Oro Valley, Arizona, in May 2020.

Nita is survived by her daughters Kathleen Cowsert (Lawrence Webster) and Sylvia Hohmeier, along with grandchildren Leah (Myles) Strid and Jared (Hannah) Hohmeier, and great grandchildren Jack, Harvey, and Fletcher Hohmeier and her brother Robert (Sylvia) Cowsert.

Nita attended the Gradwohl School of Laboratory Technique in
St. Louis, MO and was employed both by private practices and Barnes Hospital. She was active at the Third Baptist Church where she met her future husband, LeRoy, and they were married in February 1956. Le Roy's Air Force service sent them to various duty stations, including Ellsworth AFB (SD), Rantoul AFB (IL), Maxwell AFB (AL), Offutt AFB (NE}, Andrews AFB (MD}, and finally to Hickam AFB (HI) in 1969.

She was a Crohn's and Colitis support group coordinator, an avid reader, and collected cook books because she loved to try out recipes at the various potlucks she attended. Adventuresome she traveled to Tahiti twice on archeological digs with Bishop Museum and Earthwatch. Also visiting New Zealand and Australia. She played the church organ in Maryland and Hawaii. The last 10 years for Mililani Presbyterian Church, until she went partially blind.

Upon Roy's death in 2014, she remained in Hawaii where her friends and church support groups were. July 2017, she moved to Washington State to live with Kathy and Larry. She would keep going strong for the move to Arizona in 2020, where she was much happier in a climate that reminded her of Hawaii.

She was recognized for her contributions as a Girl Scout Leader, Tropic Lightning Museum (Army), Crohn's and Colitis support leader, Horse Show Secretary, Bishop Museum, and more. She supported a child through Christian agencies for decades starting with her first pay check. Through her father's Masonic standing was a member of Eastern Star and Daughters of the American Revolution.

Because of these uncertain times, we do not know if or when a memorial service will be, or when we can reunite Nita's cremains with Roy where they will both be at National Memorial Cemetery of the Pacific (Punchbowl).