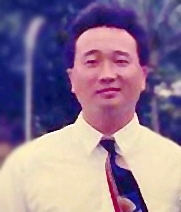 Joey-Jordan was born in Honolulu on November 8, 1967 and passed away a week before his 53rd birthday on November 1, 2020. He is survived by his father, Gordon Lee, step-mother Ivy Yin Lee and his mother Joan Peterson. His brothers are John- Jason, Jeffrey-James, Jeremy-Joel and Darryl-Murray. His sisters are Darralyn-Nani, Charmaine-Keala, Desiree-Maile, Ivy-Noki and Carla- Pumpkin. We all miss you, Joey.

After graduation from Saint Louis High he held positions at Bank of Hawaii, Goodyear and Hardware Hawaii. His favorite pastimes were reading novels, bicycle riding and fishing. Private services.

Arrangements Provided By:
Grace Mortuary Services, L.L.C.