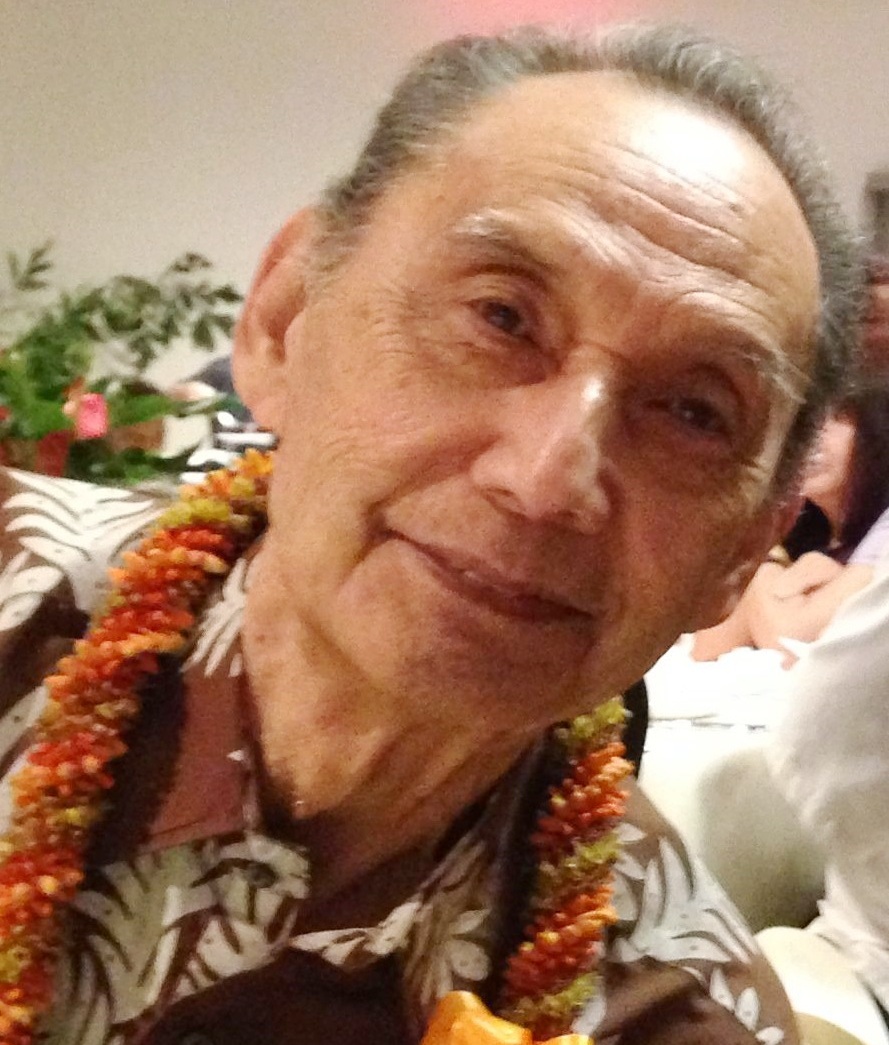 Reginald Hanani Kekuewa, 91, died on November 6, 2020, with his family by his side in Waipahu, Hawaii. Hanani "Kek" was born on July 25, 1929, in Pu'ukoli'i, Maui to Elsie and Kealoha Oba Kekuewa.
Kek enjoyed playing sports and was quite proficient on the upright bass. His alma mater is Lahainaluna High School, graduated in 1947. He joined the United States Air Force in 1947, then met and married Dorothy L. Akiona of Manoa Valley. While serving in the Air Force as a Supply Technician, they lived in West Palm Beach, Florida and Tachikawa Air Base, in Tokyo, Japan. After he retired from the Air Force in 1968, they relocated to Waipahu where they raised their five children. He started yet another career with NCR, where he retired. He also, worked at a Janitorial Company, supervising the late shift then later worked with JTB Hawaii Travel (Oli Oli), where he retired for good. He was also able to achieve an Associate's Degree in Liberal Arts at Leeward Community College.
Kek is survived by his wife of 69 years, Dorothy; 2 sons, R.H. Kekuewa, Jr., William Allen Kekuewa, and 3 daughters Donna Mae L. Kekuewa (Bruce Mitsunaga), Cheryl Ann H. (Jacob K.) Alakai, Susan Renee N. Kekuewa; 7 grandchildren, 10 great grandchildren; sister Uilani N. DuPont and nieces and nephews. He was preceded in death by his grandson, Laine Hanani Nicolas.
A private memorial service due to the pandemic was held on December 2nd and 3rd. He will be put to rest at the Hawaii State Veterans Cemetery in Kaneohe, Hawaii.

Mahalo to our Ohana and Friends for all your love,
thoughts and prayers.