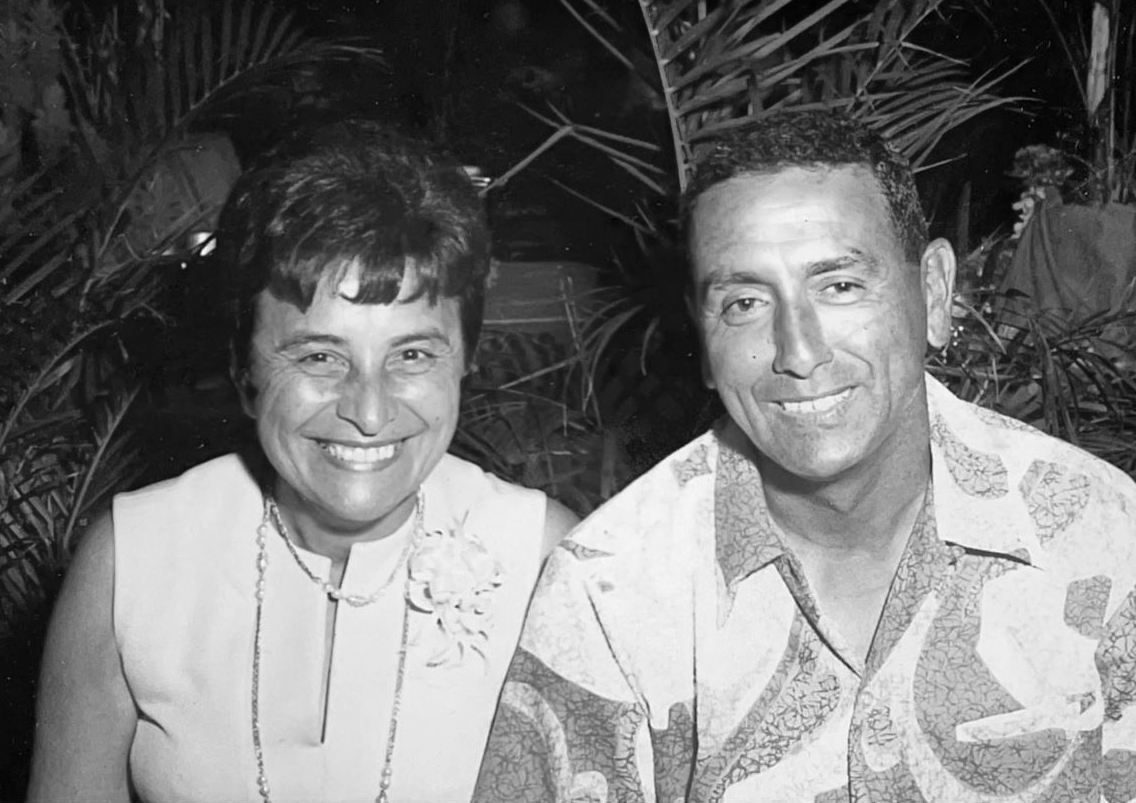 Art and Beatrice Rego met the end of their lifetime here on this earth and began their next life for all eternity with one another. Married for 71 years, Arthur "Atta" and Beatrice "Bea" had a lifetime filled with happiness and joy.

Arthur Rego, was born August 11th, 1923 in Waialua, O'ahu, HI to John and Mary Rego. Arthur was the eldest of five children. A true paniolo and sportsman, Atta loved nothing more than spending time on his ranches in Kunia and in Waialua tending to his animals.

Beatrice, born on June 12th, 1922 in Kilauea, Kaua'i, HI to Antone and Guilhermina "Minne" Baptiste. She was one of eight children. Growing up in the small town of Kilauea, Bea spent most of her time with her siblings playing sports and helping her mother care for their household.

Through luck, Atta and Bea met on Kaua'i playing in a league basketball tournament. In true love story fashion, through Atta's persistence, he convinced Bea to move to O'ahu to marry him. After being married they had four children, Arthur John, Darrell, Brenda, and Clyde. They raised their family in Kunia Camp, where Atta eventually retired as a Public Relations Manager from Del Monte Cannery. Bea retired from Wahiawa General Hospital as a Pharmacy Technician.

They were prideful of the accomplishments of their four children, all of which became golf professionals in the Aloha Section PGA.

They are predeceased by their son Clyde. They are survived by their children Arthur John, Brenda, and Darrell. Grandchildren Ann-Marie and Aaron. Sisters, nieces, and nephews.

The family would like to extend a sincere Mahalo to Jennily Zarate and family for their love and care, as well as the Bristol Hospice Ohana.

Services pending.