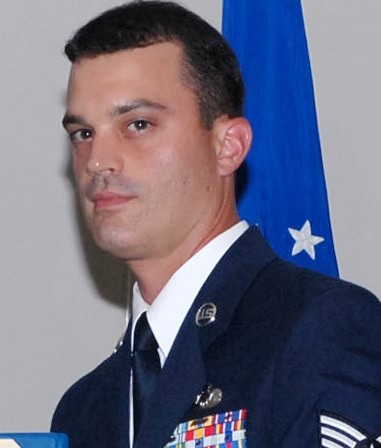 Drew E. Brown passed away on September 23, 2020 in Honolulu, Hawaii. He was born on October 27, 1977 in Annapolis, Maryland, the son of James and Linda Brown.
Drew enlisted in the Air Force in 1997. He began his Air Force career as a paralegal and eventually moved into intelligence. He attained the rank of Senior Master Sergeant and was instrumental in many high-level intelligence operations throughout the Pacific. He will be best remembered by his peers at the US Indo-Pacific Command's Joint Operations Intelligence Center for his work with the Air Force Reserve Unit of which many junior and senior members were directly mentored by Drew. Upon his retirement from the military in 2017 he was retained by the US Indo-Pacific Command due to his dedication, knowledge and professionalism. The personal connections he fostered with his fellow Airmen and Co-workers will be what is most remembered about Drew. In 2016 he was awarded the Defense Meritorious Service Medal.
Drew earned a BA degree Magna Cum Laude, from Hawaii Pacific University in 2014. His interests included financial planning and he loved to travel. He was a huge fan of college football and basketball especially University of Hawaii Rainbow Warriors. He went to games every chance he got. Every tax season since 2012 Drew volunteered for Hawaii VITA (Volunteer Income Tax Assistance Program). He was well-respected and people asked for him to help with their taxes year after year.
In addition to his parents, Drew is survived by his partner Macreen Ragmat of Hawaii and his brother Kevin Brown of San Diego.
We are extremely proud of Drew and are lucky to have had him in our lives.
Drew was buried with full Military Honors at the Hawaii State Veterans Cemetery in Kaneohe on Thursday, December 3, 2020.
In lieu of flowers please consider a donation to hawaiifoodbank.org.