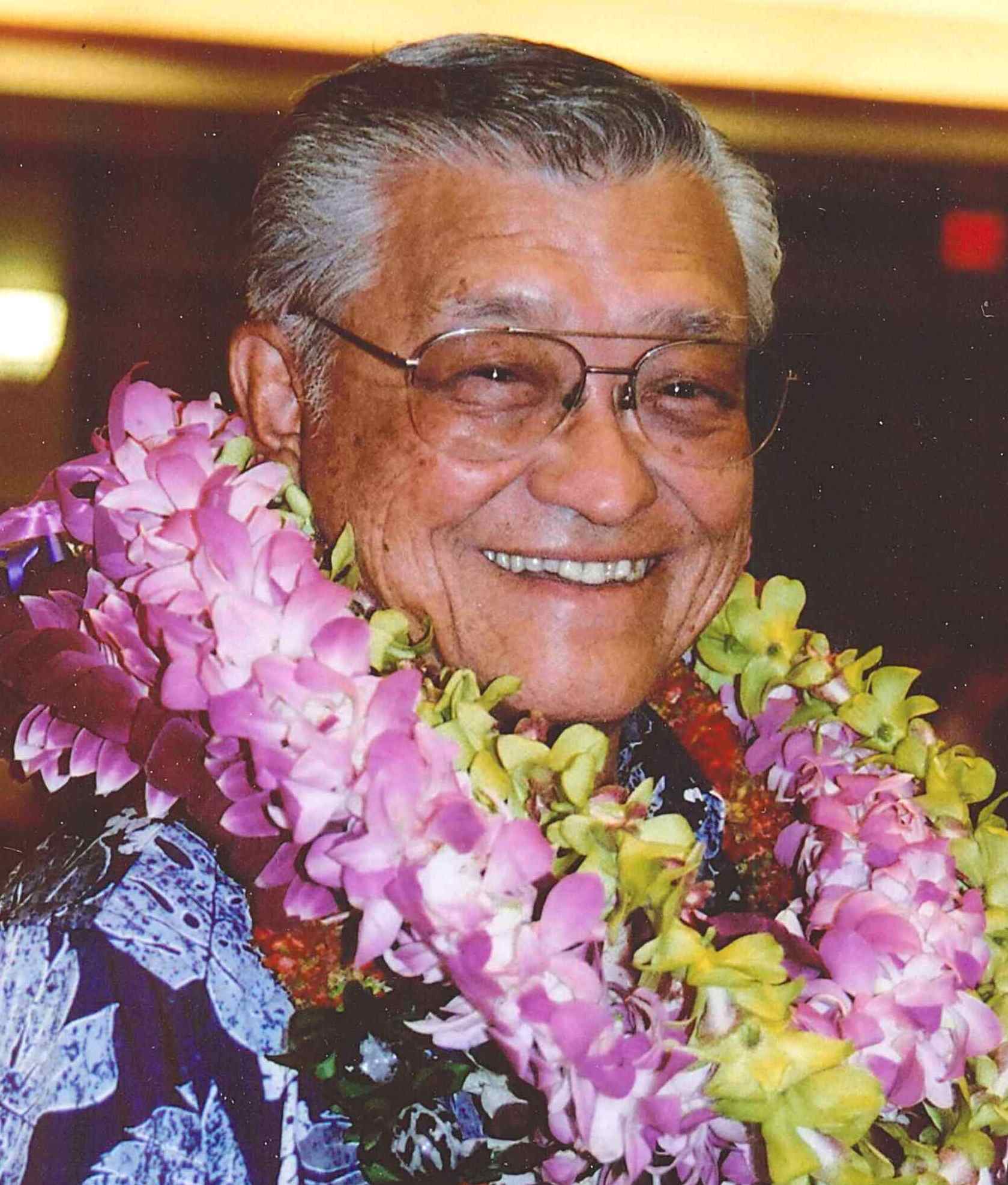 Walter M. Ouye passed away peacefully surrounded by his loved ones on November 15, 2020, he was 89 years old. He was born, raised, and lived most of his life on his beloved island of Maui; he was a true Maui Boy through and through.

Walter graduated from H.P. Baldwin High School and the left his home to attend The University of Northern Colorado in Greeley where he received his Bachelor's Degree in Speech Education. He then actively served in the US Army as an Officer and Paratrooper with the 508th Airborne Regiment and then returned to Hawaii and served in the Army Reserve. After serving in the Army, Walter attended the University of Hawaii to get his Professional Secondary Certificate where he met his future wife, Jane Matsuura, they soon married. After teaching in Honolulu, both Walter and Jane moved back to Greeley, Colorado where he received his Master's Degree in Speech Communication from The University of Northern Colorado. They then returned to Hawaii where he had a 30+ year career in education, most of it at The University of Hawaii – Maui Campus (then known as Maui Community College) where he retired in 1986.

An active community member, Walter served as a member on many committees and organizations such as The Hawaii Education Association, The National Education Association, Phi Delta Kappa, The National Council on Community Services and Continuing Education, The Maui Adult School Advisory Council, the Maui County Private Industry Council, the Executive Board of the Maui Philharmonic Society and a Past President of The Maui AJA (Americans of Japanese Ancestry) Veterans, Inc. He also co-founded The Valley Isle Bonsai Club. He is a recipient of AJA Veterans "Distinguished Service Award", the American Association of Community and Junior Colleges Region IX "Person of the Year" award, and The Japanese Cultural Society of Maui's "Nihon Bunka Award".

Walter loved life – the ocean, the outdoors, books, music, and delicious food often made by his wife, particularly her pies. He also loved people and could easily strike up a conversation, and strangers often ended up as friends. An avid gardener, he was known for his amazing yard where he grew vegetables, abundant fruit trees, anthuriums, and numerous other plants & flowers. He was a fisherman and golfer, and in his earlier years a tennis player, runner, and earned a black belt in Aikido. After retirement he was an avid learner, practitioner, and teacher in the painstaking and meticulous art of Bonsai for many years.

Walter is survived by his loving wife of 63 years, Jane, and beloved daughters Lisa (George) Arai, Kim, and Gwen (Paul) Yokota; he also lives on through his treasured and only grandchild Aria Yokota. He leaves behind a dear brother and sister, Richard (Susu) Ouye and Ethel Koyada, along with many extended family members. He was preceded in death by his brother James Ouye.

A celebration of Walter's wonderful life will be held at a later date.